Roger Gracie & Mauricio Gomes Grapple With Men's Mental Health
10x BJJ World Champion Roger Gracie and father Mauricio Gomes have been featured in a forthcoming book aiming to increase awareness for men's mental health issues.
With ever-mounting pressure on men to behave, speak and even look a certain way, [Mask]ulinity is more than a book about male athletes. This human study explores the diverse themes affecting them today; generational, environmental, societal, emotional, and mental. For these men, performing in the public eye goes far beyond medals and trophies, often bestowing them with labels of 'toxic masculinity, 'aggressive' and 'alpha' to the pressurized expectation of 'stoic', 'heroic' and even 'invincible'.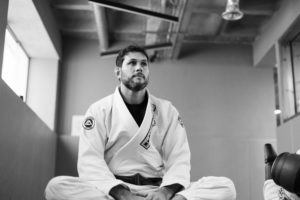 Mauricio speaks openly about the expectations laid upon them, "The pressure of being 'a Gracie' was always an inevitable part of what Roger intended to do in the fighting world, but he took it so well, like a helping hand. He was always capable. One of the great things about Brazilian Jiu-Jitsu is there's no overwhelming need to prove anything. You don't need to be a bully or egotistical because that gets you nowhere."
Roger meanwhile, explores his emotions, making a connection between the sport and who it truly is on the inside, "In training, we are taught self-control and how to stay calm, which is a transferable skill to many other areas of life. It is a part of who I am off the mat; peaceful. It is up to you how much you let success influence you. Expectations and pressures in competition… discipline… sure," he shrugs, "there is plenty, but we just love doing it, I always have so the titles were simply a byproduct of something I enjoy."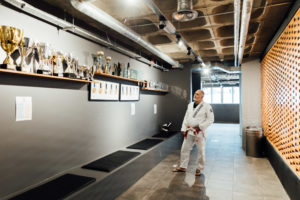 [Mask]ulinity contains interviews with over 20 professional athletes including boxers, wrestlers, kickboxers, and the legendary Mark Ormrod. As the narrative of this ground-breaking book unfolds you will be surprised to learn even the elite succumb to body acceptance issues. Find yourself humbled by the self-deprecation of world champion record holders. Admire the determination to rise up in the face of adversity. And perhaps, even shed a tear as some bare-all in bravely sharing how trauma has shaped their lives. It's time to unmask men's mental health.
A Kickstarter campaign for this book is launching Thursday 1st July, relying on crowdfunding to take it to print and bring the honest stories of these men to life.