ADGS Rio Reaches Full Capacity; Big Names on the List to Compete in Exciting Weekend of Jiu-Jitsu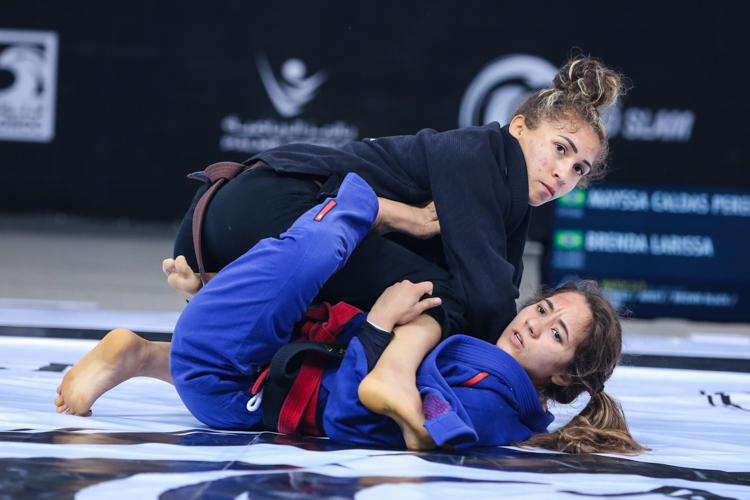 Once again, the Abu Dhabi Grand Slam Tour Rio will be a great success.
As expected, the AJP had to close the registration period early as the event reached the venue's full capacity.
Scheduled December 5-6, at the Arena Carioca 1, the ADGS Rio will gather the best competitors in the world for a full weekend of matches.
The adult black belt division and the adult brown/black belt division will feature a wide list of big names that include returning ADGS champions and also upcoming talents eager to upset the favorites.
Division by division, here are a few of the names that are on the list of athletes.
Adult Male Black Belt
Light-Featherweight (56kg) – Francisco Jonas Andrade, Rodnei Barbosa, Roitier Lima.
Featherweight (62kg) – Hiago George, Cleber Fernandes, Iago Carvalho.
Lightweight (69kg) – Leonardo Saggioro, Thiago Macedo, Yago Rodrigues.
Welterweight (77kg) – Natan Chueng, Pedro Neto, Johnny Loureiro.
Middleweight (85kg) – Claudio Calasans Jr, Guthierry Barbosa, Isaque Braz.
Light-Heavyweight (94k) – Guttemberg Pereira, Helton Junior, Elismaique Azevedo.
Heavyweight (120kg) – Igor Schneider, Eduardo Lopes, Pedro Alex Pimenta.
Adult Female Brown/Black Belt
Roosterweight (49kg) – Eliana Carauni, Brenda Larissa, Polyana Araujo.
Light-Featheweight (55kg) – Bianca Basilio, Ana Rodrigues, Gabriela Fletcher.
Lightweight (62kg) – Julia Alves, Mayara Abrahão, Patricia Pavani.
Middleweight (70kg) – Beatriz Mesquita, Thamara Silva, Julia Boscher.
Heavyweight (95kg) – Gabrieli Pessanha, Yara Nascimento, Claire-France Thevenon.
Click here for more info.