Fight To Win Announces Events To Be Held Without Public
On May 15 and 16, Fight to Win (F2W) will make its return from a nearly two-month break. Amid the coronavirus outbreak, F2W CEO Seth Daniels has been adamant that his grappling event needs to return to action. He now has 12 fights scheduled to go down in an empty arena in Dallas, Texas, where his last event was canceled due to the COVID-19 pandemic.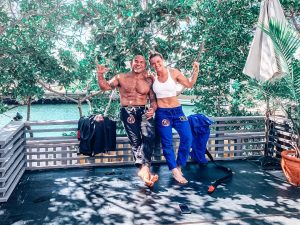 F2W 139 will include a No-Gi main event match between two 2019 IBJJF World Champions, Roberto "Cyborg" Abreu and Vinicius "Trator" Ferreira. Additionally, Ethan Crelinsten and Johnny Tama will compete in a 170lb No-Gi match.
"It is very good to be able to step on the mats again," says Abreu. "I started this year at a great pace by winning the Miami Open in my weight and in the absolute division, as well as the heavyweight titles from Kasai and Substars. I have participated in tough camps since mid-2019, so it was a blessing that I could take those days off to take care of my body and the injuries. I am ready to return."
Osvaldo "Queixinho" Moizinho will take on AJ Agazarm in a 185lb Gi match as the headlining fight of F2W 140 on Saturday, May 16. The event will also feature a Gi match between Roberto Jimenez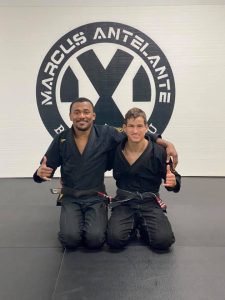 and Gabriel Almeida in the 185lbs category.
"I am very happy to get back doing what I love, which is to fight and to be able to represent my team," says Moizinho. "After almost two months of the pandemic, I came to Dallas to train with a friend, and coincidently received an invitation from Seth to participate in the F2W 140. Since then, I have only intensified my jiu-jitsu and strength and conditioning training, and I believe that I'm prepared for this match."
In an interview with Jiu-Jitsu Magazine, Daniels has made it clear that he is making sure the safety of their athletes is of the utmost importance and will be taking the following precautions. 
No public

Pre-match physicals done the day before the event

Temperature checks. No one over 100 degrees Fahrenheit will be allowed to compete.

Mats will be sanitized after each match

Everyone in the building must be wearing masks

Provide sanitizer for attendees

Reduced amount of attendance to 10 people per room 
"We will make any necessary changes and abide by government rules," says Daniels.
All Fight to Win events will be streamed live only on FloGrappling.