Coronavirus: Jiu-Jitsu Gyms Close Down, Capacity and Routines Change
Jiu-jitsu academies are usually crowded this time of year as students prepare for championships, but with the recent coronavirus outbreak, the scene is quite different. The number of students showing up to classes has dropped, and in some places, there are government orders in place to enforce the temporary closures of certain types of businesses, including gyms. Consequently, this is leading to a drop in profits for jiu-jitsu institutions.
To reduce the risk of spreading the virus, several jiu-jitsu academies are taking precautions such as improving cleanliness, reducing class capacity and even posting at-home workouts on their social media pages.
In some states, the gatherings of more than 50 people have been prohibited not only in gyms but museums and cinemas. All of this on top of school cancellations as far out as April and May.
"The Coronavirus has affected us just like many other businesses such as restaurants, bars, and clubs," said Igor Paiva, head coach of Soul Fighters Highland Park. "We are going through a difficult time, and it shall pass if we all collaborate."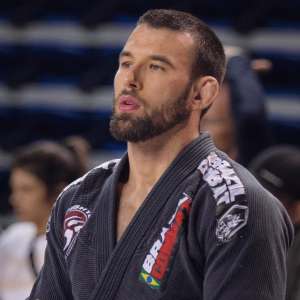 To deal with all these issues, Paiva said he is applying lessons he has learned from jiu-jitsu.
 "Jiu-Jitsu taught me to stay calm and adapt to the current situation," he said. "We are using the free time to plan seminars and online classes."
Better Hygiene
Several jiu-jitsu gyms have increased the amount of hand sanitizer in common areas to reduce the spread of the virus. At Soul Fighters Highland Park, the staff is also working to improve the level of hygiene by keeping mats extra clean.
Changing Capacity 
To adapt to the rapidly changing local and state restrictions, jiu-jitsu academies are reducing the occupancy limit in classes by up to 50 percent to ensure a safe distance between students and limit the number of opportunities for the virus to continue spreading.
"The number of students coming to class in the last week was already lower since people started avoiding physical contact," said Paiva. "A few days later, we were requested by Dallas County Judge Clay to shut down until March 20, with a very possible extension."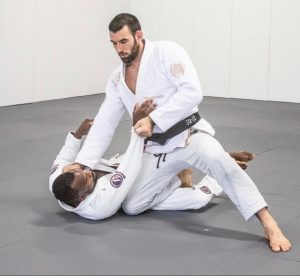 Training Changes
Classes and training are also changing. Since a jiu-jitsu class involves a lot of contact between the students, it's highly recommended that students and instructors wash their hands very well with anti-bacterial soap and sanitize them with alcohol spray or gel before training starts.
Employees and Business 
In addition to students, employees and gym owners are also being impacted by the pandemic. In the case of Soul Fighters Highland Park, some of them are paid by the hour, while others have a salary-based income. As of today, with the mandatory shut down in the city of Dallas, the Soul Fighters affiliation has decided to continue paying their instructors and staff.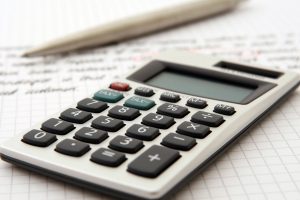 "We are trying to use all of our resources to keep the employee's salaries up to date," said Paiva.
"But that may change if this situation is extended. Our goal is to hold down the fort for all of our employees."
No matter how many precautions are made, a business will inevitably be lost due to the economic impact the virus has made on the general public and their ability to pay for classes.
"As other businesses shut down temporarily, we've begun to lose a few students," said Paiva. "People who get paid hourly aren't making any money, so they have to make a choice. A few other new students who weren't too attached to the sport yet, also canceled their memberships. All other students are still supporting the academy so when it passes, we can get back to normal classes."
Exercise From Home
Because jiu-jitsu is a high-contact sport, there are more opportunities to spread the virus while practicing it. With that in mind, some jiu-jitsu academies, such as Caio Terra Academy and Lucas Lepri BJJ, have made online learning platforms temporarily available at no charge so all jiu-jitsu students and instructors can continue training from the comfort of their homes.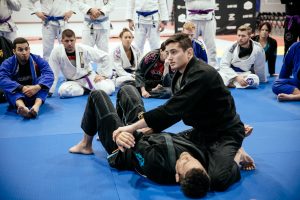 "I thought about making my online site subscription free to all the members of our gym, but this is a bigger issue than one gym, one town, and one nation," said Caio Terra in a social media post. "With that in mind, I've decided to offer free online training for the next two weeks."
You can check out Caio's site by clicking here to access free training.