Analysis: Like it or not, we're all living in the Gordon Ryan Era
There's nothing fake about Gordon Ryan. He is the real deal. If he's the GOAT of submission grappling, only time will tell. His results and performances so far point to an extremely successful career always at the highest level.
As the thrills of the 2019 ADCC still flash in our heads, one name is being written and talked about the most. Now a 3X ADCC champion including an absolute title, Gordon Ryan is the man right now in the jiu-jitsu universe. He has all the reasons to gloat about it (and he sure does a lot of gloating). He's really good at what he does and he is also really smart about how he does it. 
For decades, jiu-jitsu meant two things: gi competition and Brazilian domination. As the sport grew its fan and practitioner base in the USA (and around the world) one thing was still missing – an idol that all these new people could relate to. We had BJ Penn winning the Worlds in Brazil in the early 2000s, we had Robert Drysdale going head to head with the best Brazilians (including finishing Marcelo Garcia), we had Rafael Lovato Jr doing amazing things in both gi and no-gi competitions (and now MMA) and we had Keenan Cornelius shocking the world in the color belts and remaining a reference as a black belt. Nevertheless, as competent and successful as all of those guys were, neither became a pop sensation within the community. So why did Gordon succeed where all those others came a little short? 
Looking from a distance, a few aspects stand out when looking at Gordon's case. The first aspect is his unique talent. Gordon is really blessed with both skills and athleticism and explores his attributes to the maximum. Second of all, Gordon was really smart on his approach to where he would compete and against whom he would compete and under what circumstances he would compete. He started out in small events, doing single matches, against opponents that while all qualified were not at an elite level in the grappling environment. This phase lasted until EBI 6, on July 2016, when he entered his first all-out competition of notice to a wider audience. The title in overtime against Rustam Chsiev after beating Yuri Simões in the semifinal was Ryan's first big wave to the jiu-jitsu crowd that he had idol potential. Gordon's EBI era lasted less than a year, as he competed in EBI 8, on September 11, 2016, and EBI 11, on March 5, 2017. He won all three belts and walked out undefeated. His fame was already growing, but he was still the promising guy from Danaher's squad who was really good at heel hooks. At this point, his teammate and somewhat mentor Gary Tonon carried more weight than him.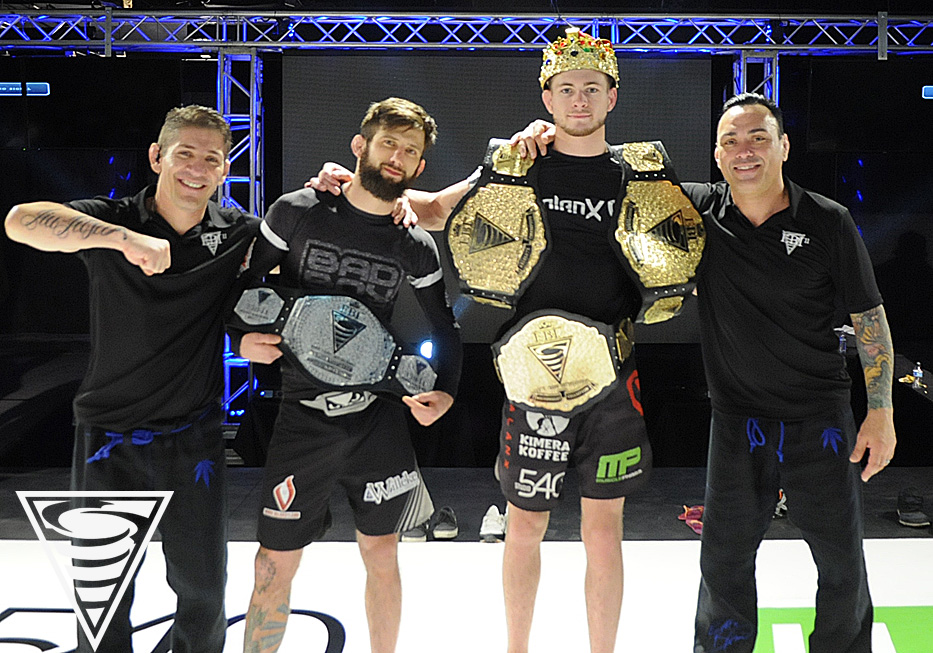 The third phase would be the real challenge. Gordon now had to prove himself against the top names, the world champions, the ADCC gold medalists, the sport's legends. He had also to prove he was not a one-trick magician. If you had to pick a date, you could say that phase three of Ryan's run to stardom kicked off on April 15, 2017, at the ADCC Trials USA. That's when the West Coast trials for the 2017 ADCC took place at the Anaheim Convention Center. Gordon was not even scheduled to compete. He was there to coach his brother Nicky at the -66kg division (which he finished in third place). Fate played an odd hand when Braulio Estima pulled out of his superfight against Leandro Lo. Without training one second for the challenge, Gordon jumped at the opportunity. He lost that match by a 4-0 lead to Lo, but what was stuck in the jiu-jitsu community's collective mind was that Gordon was the guy willing to take a challenge against an opponent in the highest tier of skills and results at a minute's notice. 
Phase three reached its peak at the 2017 ADCC, in Finland, when Gordon, still a dark horse for analysts, but already a crowd favorite, entered the 88kg division to face a very steep wall on his way to the gold medal. That day in Scandinavia was the birthplace of superstar Gordon Ryan. He finished Romulo Barral (RNC), got a refs decision over Xande Ribeiro, finished Keenan (guillotine), finished Roberto Cyborg (heel hook), finished Craig Jones (katagatame), finished Mahamed Aly (heel hook). His only setback was the 6-0 loss to Felipe Pena in the open class final. Still, when he returned to America with a gold medal (88kg) and a silver medal (open class) on his first ADCC, the perception about him in the grappling community had changed completely. He was now King Ryan, a self-given title his exploding fan base loved. In Helsinki, Ryan proved two things at once: he was good enough to compete with the best in the world and he was definitely not the heel hook guy anymore. He had a whole arsenal of techniques to prey on his opponents. The 2018 IBJJF Worlds Nogi, a double gold campaign, was the confirmation that he was indeed a force, even with all IBJJF limitations and the feared Brazilian refs (just kidding).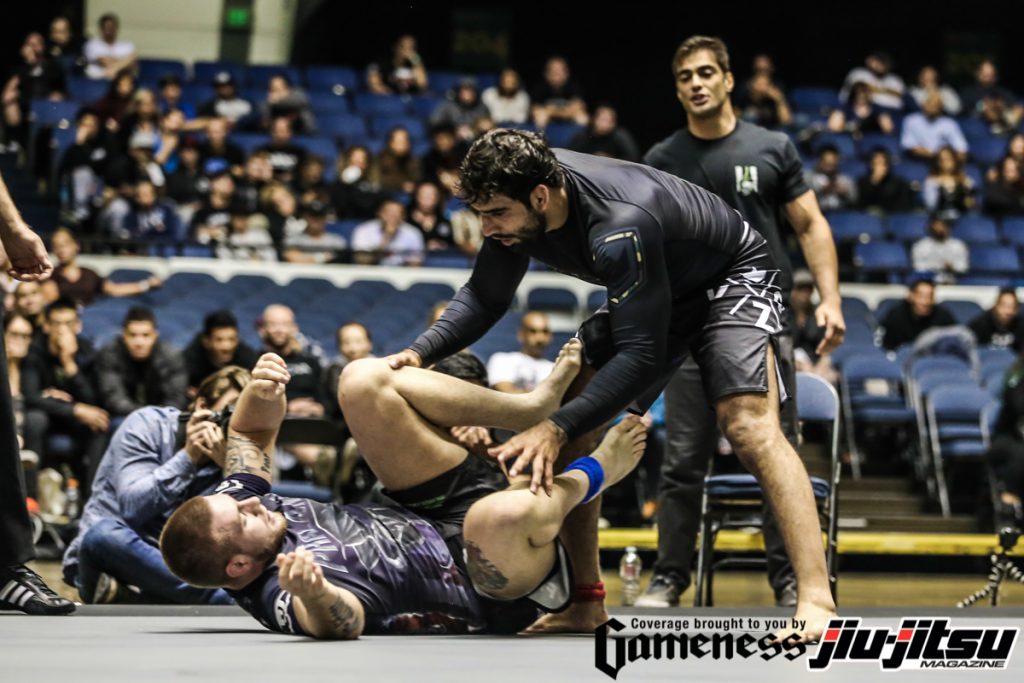 As all of that was happening on the mats, three major developments were happening off the mats that helped Gordon become the superstar he is today. 
First, Flo Grappling launched with never before seen levels of investment in the jiu-jitsu media ever poor market niche and they desperately needed both subscribers and clickers. As in all sports, you attract fans/customers with thrills, idols, and teases. Flo looked for names who had the attention of the community and worked relentlessly to build their profiles. Dillon Danis, Garry Tonon, AJ Agazarm, Keenan Cornelius were all tried and all succeeded at some level, but they did not have the "it" factor. When Gordon came along, Flo knew they had their guy. He was incredible as a competitor, he was smart and communicative on social media, he had the right mix of charisma and self-confidence. In marketing and in politics, there's an old saying that the ideal mix for a public figure is to be the guy women want to date and the guy men want to be. There's another saying that it does not matter if they are saying good or bad things about you, it's always better to be talked about than not being talked about. Gordon has all three characteristics. He is great at what he does, he is good looking and he has that kind of personality that makes people just unable to ignore him. 
Second, social media became the main and sometimes the only way we communicate. Instagram, in particular, became the place where public relations wars are won and lost, reputations are built and destroyed, careers are solidified and people become millionaires. You just have to know how to play it and Gordon absolutely does know how to play it. His posts almost always have the right amount of sweet and spice, both in pictures and captions. There's gloating, there's teasing, there's motivation, there's insights on his life both on and off the mats. All of them, calling for people to come be a part of his fan base or at least react to him in some way. More than that, Gordon is as active as you can be. It's not uncommon for him to respond to every comment that mentions him, both in a good or in a bad way. He loves to interact with both lovers and haters and as we know Instagram loves users that interact with other users.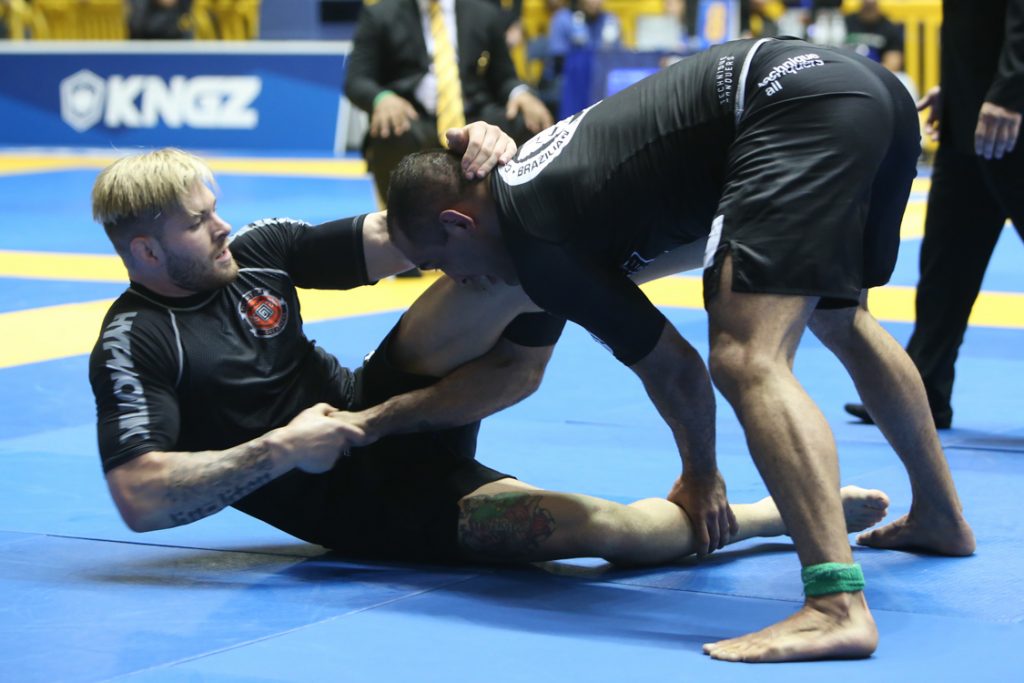 The third aspect of Gordon's explosion relates to the fact that he is a very smart guy. As he started his jiu-jitsu journey at 15 years of age and later on when he was taken under John Danaher's wings at Renzo Gracie's NYC blue basement, he devoted his training schedule to jiu-jitsu in its nogi version. It just happened that way and as his talent developed and success in competition started to happen, Gordon just rolled with it, without even thinking about putting on the gi. Except he did think about it. Sometime in 2018, he even closed a deal with a gi company and started giving the jacket a try. That vibe didn't last too long as in the beginning of this year he announced again that he was going back to nogi with eyes on a future MMA career. "It's not as fun!" he said in a podcast. We can translate that "not fun" to "it will take years for me to be as good in the gi as I am without it, so why waste the time if I can have a long, profitable and successful career as a grappler and at some point an MMA fighter". The decision to give up the gi route was made easier when Gordon realized that all the big names would come to him and compete under the rules he was most familiar with, in the environment he was a natural at. It's like that meme, we all have seen it, with the guy in the mask. Whenever there's a submission grappling event with all leg locks allowed, Ryan is saying to his gi devoted opponents: "You only adopted nogi! I was born in it, molded by it!" That's exactly how it's been. Take Marcus Buchecha, his opponent at the 2019 ADCC open class final. Up until June 2019, Buchecha's year was entirely devoted to training to the IBJJF Worlds, where he once again won double gold. Then he took some time off to rest and celebrate. Let's say Buchecha was back in the gym to train for the ADCC in late July. That's less than two months of getting your nogi game back. We even had a great example of Buchecha's awkwardness on the mat when he tried a heel hook setup at the dying moments of the final, to his own smile and Ryan's and the crowd's laughter. 
In conclusion, there's nothing fake about Gordon Ryan. He is the real deal. If he's the GOAT of submission grappling, only time will tell. His results and performances so far point to an extremely successful career always at the highest level. He's also entertaining, controversial and lovable to the right amount. He's idol material and we all have to accept that fact. Don't matter if you love or hate him, we are all living in the Gordon Era right now in the jiu-jitsu universe.