Grapplefest 6 Provides High-Level Submissions En Masse
Liverpool England – GrappleFest has seen a quick rise as one of the best shows to come out of the UK, attracting some of the biggest names in submission grappling, including Craig Jones, Matheus Diniz, Gianni Grippo, Lachlan Giles, Gabriel Arges, Ffion Davies, and many more. Their submission-only ruleset favors the fighter who hunts for the finish, with a decision win only determined by the amount of legitimate submissions attempted.
GrappleFest 6 was headlined by the likes of the Miyao Brothers and Masakazu Imanari; Danaher Death Squad's Frank Rosenthal; ADCC British, Irish, and Hungarian Open champion Kamil Wilk; and 10th Planet standout Ben Eddy, alongside some of the best local talent as support. Here is how the main card played out.
João Miyao def. Frank Rosenthal via Facebar
The main event of the evening saw Unity Jiu-Jitsu's João Miyao go up against Renzo Gracie's Frank Rosenthal in a battle of New York. Frank took the initiative by playing an offensive guard game. João fought off numerous leg lock attempts before quickly transitioning past the Reverse De La Riva of Rosenthal to secure the back and get the submission victory.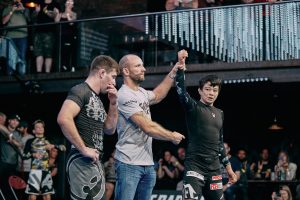 Paulo Miyao def. Kamil Wilk via Armbar
After a few foot lock attempts early on in the match from Kamil Wilk, Paulo maintained a patient guard game to absorb the pressure from Kamil before upping the gears later on into the match. After inverting from his guard to set up a reverse triangle control, Miyao was able to finish Kamil with an armbar.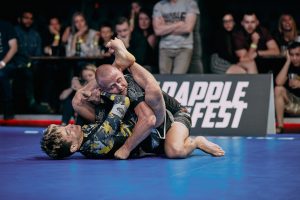 Masakazu Imanari def. Ben Eddy via Straight Foot Lock
Ben Eddy's approach against famous leg lock master Imanari was unorthodox but was working in his favor for the majority of the match, with the 10th Planet Black Belt heading to a decision victory by getting the better of the leg control and scoring more submission attempts. The showboating Imanari left it late to lock in a painful straight foot lock, forcing Ben Eddy to verbally tap with less than a minute remaining.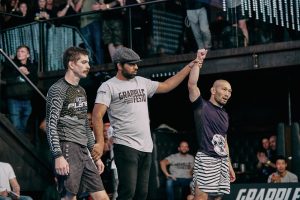 Matheusz Szczecinski def. Sean McDonagh via Outside Heel Hook
The quickest match of the day, Matheusz immediately jumped for a heel hook that had Sean tapping before he hit the ground. Impressive victory from the Grapplefest debutant against a seasoned competitor.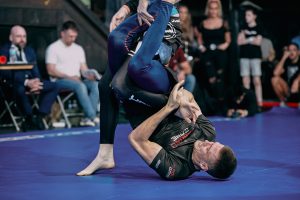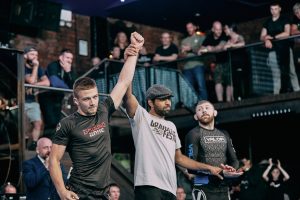 Jack Grant def. Tom Caughey via Unanimous Decision
Pro MMA fighter Jack Grant provided a solid performance against black belt Tom Caughey, attempting more submissions and controlling throughout to gain the decision victory.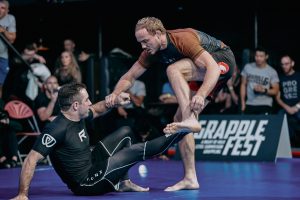 Tom Breese def. Lee Chadwick via Rear Naked Choke
A clash of two British MMA fighters from the UFC and Cage Warriors. Tom Breese showed signs of experience from his time with the Danaher Death Squad, using a system of control on the back to nullify Chadwick's defense before locking in a tight Rear Naked Choke.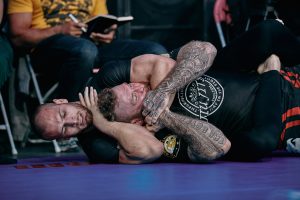 Jay Butler def. Kev Corkhill via Unanimous Decision
Corkhill's flexible inverted guard and leg lock game proved difficult for Jay to pass, leading to a lack of engagement at times. Jay edged out the decision win due to a greater number of submission attempts.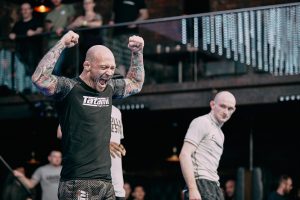 Adam Ellis def. Mariusz Domasat via Kimura
Utilizing his longer frame, Adam spent the majority of the match in the mount attempting multiple submissions against the resilient Mariusz, before eventually finishing him with a mounted Kimura.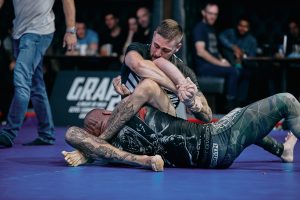 Paul Lukowski def. Lee Simpson via Split Decision
Easily the fight of the night, with both competitors receiving huge support for their relentless approach. Lee started off the exchanges, jumping straight into a leg lock heavy game. Paul was matching him throughout, edging out a split decision victory from the judges that could've gone either way. The exhausted fighters embraced to great applause at the end of a match the crowd would love to see again.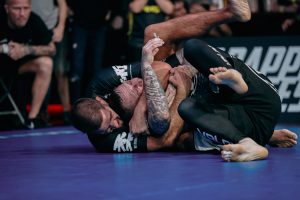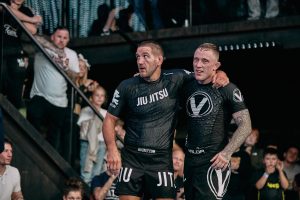 Shane Price def. Chris Regan via Unanimous Decision
A strong performance from Shane, who utilized a mix of strong pressure passing and leg drags throughout the match, with Chris unable to find an answer in time.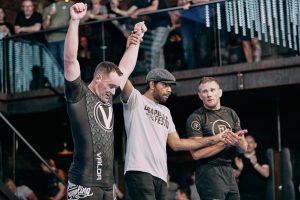 Abbie O'Toole def. Maia Holmes via Inside Heel Hook
After dominant positional control from Maia for the majority of the match leading her to a certain decision win, Abbie took advantage of a scramble in the last few minutes and transitioned beautifully to a tight inside heel hook, forcing the tap from Maia.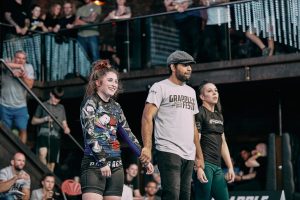 James Walters def. Radek Romanek via Inside Heel Hook
Absolute MMA's James Walters immediately jumped into the leg lock game his gym is known for, finishing Brown Belt Radek Romanek with a beautiful Inside Heel Hook early in the match.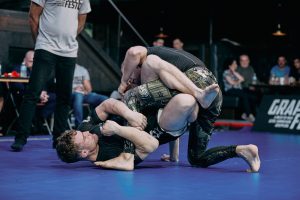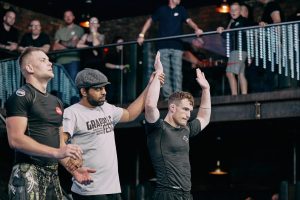 Craig McIntosh def. Wing Chau Cheung via Unanimous Decision
The second match of the main card was between two brown belts who had a lot of respect for each other. 10th Planet's Craig McIntosh was the more active of the two when it came to submission attempts, which scored him the decision victory.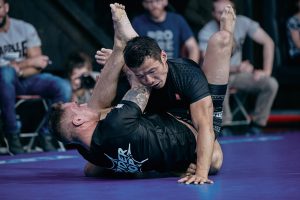 Ben Robson def. Dylan Scott via Split Decision
A back and forth match between two strong wrestlers, Ben edged out the decision win, landing more takedowns and having control during the match, with both competitors being equal on submission attempts.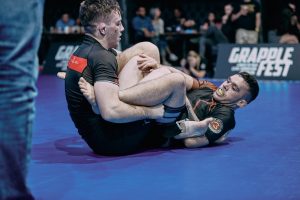 Following is a list of the undercard results. You can catch the event in its entirety as well as highlights on FloGrappling.
Undercard results:
Ciaran Brohan def. Neil Atkins via unanimous decision
Josh Cherrington def. Danny Tyler via rear-naked choke
Danny Hughes def. Mike Reay via unanimous decision
Sam Quinn def. Ben Hills via split decision
Josh Kennedy def. Josh Roberts via armbar
Piotr Chojnacki def. Ash Fletcher via inside heel hook
Declan Williams def. Gary Priestly via arm triangle choke
Christian Knight def. Connor Cambell via rear naked choke
Jamie Shattock def. Brett Reeve via triangle armbar
Shane Curtis def. John Moffatt via unanimous decision
Suzanne Wilson def. Hannah Garrett via unanimous decision
Brad McDonagh def. Charlie Baker via guillotine
Brian Fitzgibbon def. Logan Keenoy via Americana
Shea Williams def. Liam Finnegan via guillotine