Meet India's Brazilian Jiu-Jitsu Pioneer; Arun Sharma
The martial arts are truly an international community. However, the term "martial arts" is such a broad title that varies in popularity according to region. One thing is for sure though, the "Brazilian" expression of jiu-jitsu is rapidly growing all over the globe, and with that continues to grow in its philosophies and practice. But one thing remains consistent, it's value for being a premiere style to defend yourself, no matter the region, country or culture. I've had the opportunity to connect, some years ago, with Arun Sharma, a newly minted black belt under Professor Rodrigo Teixeira and more notably, one of the first to ever receive this rank while practicing the art in India for his entire jiu-jitsu journey, from white belt to black belt. Arun doesn't plan on resting on his laurels. He keeps busy running his classes while volunteering his "extra" time to traveling throughout India, teaching military personnel and women's and children self-defense courses. There's no telling where the limit is for jiu-jitsu's growth in India,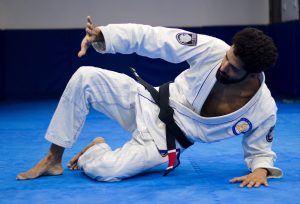 Name: Arun Sharma 
Belt: Black Belt 
Instructor: Rodrigo Teixeira
Age: 29
Location: New Delhi, India
Rolling Since: 2007
Phrase that describes your style of rolling: – For me, it's a way of meditation and finding my true self. It teaches me to adapt to various situations and to stay calm under pressure. 
How did you find jiu-jitsu? I started learning Martial Arts at the age of 12, after a tragic incident in which two of my friends died in an attack with a knife in front of me. I was really afraid after that and wanted to learn how to defend myself so I started my training with Jeet Kune Do, Filipino Kali & Shaolin Kung Fu while learning JKD I came across the concept of ground fighting. I met a fellow JKD practitioner from Germany who was a Blue Belt in jiu-jitsu at that time and he sparred with me and introduced me to jiu-jitsu. 
What is the jiu-jitsu scene like in India? jiu-jitsu in India is catching up slowly and steady. In recent years with the popularisation of MMA in India, jiu-jitsu along with is getting more popular as well. We get a lot of visitors who are jiu-jitsu practitioners from various countries. Since the last couple of years, we had few jiu-jitsu and grappling tournaments as well in some states of India. There are jiu-jitsu and MMA Gyms in few cities of India now, Mainly in Delhi, Bangalore, Chennai, Mumbai, Kolkata & Shillong. But seeing the growth of jiu-jitsu and the increasing demand for it, Soon enough we will have many more academies opening up in various parts of India. 
How has your jiu-jitsu evolved since it started? When I started training my focus was street self-defense entirely, so I was focusing a lot on stand-up and ground self-defense techniques of jiu-jitsu and used to roll with punches so that was the initial stage of my training. After getting my blue belt I started focusing on developing a better overall understanding of various types of guards, sweeps, and positions of jiu-jitsu. At purple and brown belt I was focusing mostly on exploring various styles of jiu-jitsu and learning to adapt to them and finding my own game within jiu-jitsu. I was able to add a few techniques which I learned in Wing Chun and Chin Na to my jiu-jitsu game and they worked really well for me. At black belt, I feel like I'm starting all over again, but this time the goal is efficiency and developing a better strategy. Also, jiu-jitsu is always evolving so I am always open and keen to learn new techniques and explore other styles of jiu-jitsu. 
Where would you like to go with jiu-jitsu, what's the future hold? I would like to always remain a student of the art and keep an open mind towards learning. Along with that, it's my goal to spread jiu-jitsu in India so I am planning to travel around various states of India to introduce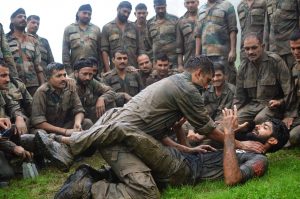 "The Gentle Art" to as many people as I can. With my Professor I have designed instructor training courses and a "Belt Wise" curriculum for jiu-jitsu for people who are interested in learning and teaching the art to others. We are very positive about conducting these courses and creating instructors in different states of India. We are also in the process of adding jiu-jitsu to a few public and private schools, We feel that having jiu-jitsu in schools is a great step towards the overall growth of jiu-jitsu in India. 
What's your best jiu-jitsu tip? Always keep an open mind towards learning and sharing knowledge. Instead of finding differences in various forms of Martial Arts, start finding the similarities. In jiu-jitsu, two of the most important tips which I can give are, stay calm under pressure and learn to adapt. 
What's been the best advice you've ever received?  The best advice I received from both my teachers in martial arts, Rodrigo Teixeira and Harinder Singh was to not let the circumstances define myself, instead of complaining about the lack of opportunity or availability of instructors to learn from I should create opportunity, find resources and create ways to push myself and improve. 
Is there anything else you'd like to share with our readers? I would like to tell everyone out there, who has a dream to achieve something to not wait for the magic to happen one day, instead work towards your goal each and every day regardless of how small of a step it is. Soon enough you will realize that all the small steps have taken you so far ahead in your journey and closer to your goal. You will be able to create your own opportunity and innovative ways to reach up to your goal. I started training with one of my friends in a park, we used to learn from books and videos. I set up a small mat space on a rooftop to find people to train with and still kept looking for a teacher. One day I received an email from a Brazilian guy who wanted to come to India to teach me jiu-jitsu, After meeting him for the first time I came to know that this guy is a multiple-time
champion and a pioneer in spreading the art of jiu-jitsu. This "guy" was Professor Rodrigo Teixeira who changed my life since the day we first met. He taught me jiu-jitsu as well as the way of life, gave me my first gi and never charged me a single penny to date. I was able to establish my first martial arts dojo and now we have around 200 students learning the art of jiu-jitsu in that dojo. It still feels like the old white belt days, nothing has changed other than the color of the belt. With experience and hard work, you will get skilled and the belts will come automatically. Remember that your job is to train regularly and follow the guidelines and instructions of your teacher, Don't worry about getting promoted or not because it's totally up to your instructor to decide when or when not you're are ready for the next belt.