OWNING THE DREAM – Chasing Small Business Success In Jiu-Jitsu
Do you dream of turning your hobby into a career? At first blush it sounds great. You're doing something that you love and getting paid to devote your life to it. How can this not be a good thing? Well, as any small business owner can tell you, it's not quite that simple. Starting and maintaining a successful business is not an easy undertaking. First, you need to think of what your business will provide people, then you'll need public liability insurance and even if you get your business off the ground, it can sometimes be a struggle keeping it open. Jiu-jitsu themed businesses are founded at a startling rate. A quick look at your Facebook feed and you're going to see the ads for the next great gi/DVD/app/website/school/book. It's safe to say that the market is saturated, so if you want to be successful, you're going to have to put in a lot of hard work and you'll need every advantage you get, along with a healthy dose of good luck.
What Kind of Business Should I Start?
Your first instinct is going to be, "Something related to Brazilian jiu-jitsu." While this is helpful, it may not be the best way to identify an opportunity to have a successful small business. It also doesn't really answer the question of what you're going to be selling. Better questions would be: what type of business do I have experience in? What skills do I have that can be leveraged to make my business successful? And what weaknesses do I have that may make success more difficult for me to attain?
An excellent example of using existing experience to give yourself the best chance at success can be found at Muae JSCA (www.muaejsca.com). Founded in Seoul, Korea just two years ago, Muae JSCA quickly became synonymous with gorgeous, high quality kimonos. Their products have been featured in this publication and rave reviews can be found throughout the blogosphere. Their advantage over other gi companies? They cut their teeth in the family clothing business. Their experience in textiles, design and other facets of the clothing industry quickly and successfully translated into a high quality product from the very beginning.
Remember Who's Paying the Bills
First and foremost you live and breathe customer service. It is possibly one of the most important aspects of a business, regardless of what it revolves around. A site like Salesforce.com can clarify that.
You may think that your gi/DVD/website is innovative and will change the world of jiu-jitsu. The truth is, you'll most likely be facing competition from a plethora of other businesses with products that are just like yours. Exceptional service to your customers will pay dividends in customer loyalty and referrals. Are you ready to answer emails at all hours? Will you make it a priority to ship all of your products as soon as possible? It doesn't matter how amazing your product is if you're not getting it to your customers. We've all seen examples of companies with great looking gis that everyone wants, but can't get. With a few notable exceptions these companies tend to have a short lifespan. However, companies like Roll More/BJJHQ (www.rollmore.com & www.bjjhq.com) and OSS (www.ossclothing.com) are experiencing steady growth through referrals, excellent service and brand loyalty.
Loyalty to customers is the best way to make money, but then you need to be able to save money. Whether you are working from an office or from home, there are many ways in which you can start saving money, starting with your energy provider. By switching energy provider, you could find yourself saving hundreds every year on gas and energy. You can find out more information here on how to switch energy provider and save money.
Better Today Than You Were Yesterday
Yesterday's success is never good enough. Do you have faith in your ability to improve upon your past success? The most successful companies are continually pushing new products. It may be a variation on a theme or a completely new design, but it's always new and fresh. Excellent examples from the gi industry are CTRL Industry (www.ctrlindustries.com) and Modern Flow (www.modernflow.com). These companies haven't been shy about bringing in outside talent to enhance their product lines. Modern Flow regularly collaborates with artists like Seymour Yang and John Smalls. Blayne Barlow, owner and CEO of CTRL, supplements his own design skills with artwork and designs from Ewok One. CTRL Industries' Son of El, The Joose and dozens of tees are a great example to follow. Blayne could have very easily relied solely on his own abilities and played it safe. Instead, he brought in outside talent and exposed his customers to new ideas. Modern Flow's orange Dragonball Z inspired gi shows that sometimes you have to take a risk. You may not want an orange gi (they do have it in blue) or a shirt with a brain on it, but we can all learn something from them. Never stop trying new things, take a chance and every once in a while you need to do more than just change the colors of your contrast stitching.
---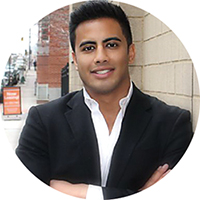 A Dose of Reality
I caught up with Desi Saran of Triangle Athletics (www.triangleathletics.com) and asked him about some of the hard lessons that he's learned as a fledgling gi company.
"I spend a lot of time doing work on my brand after I get home from my job and am up until 2 a.m. sometimes."
"Do your homework and find a really good manufacturer. There are a lot of scam artists, they will ask you to wire Western Union money and you'll never see it again."
"I spend a lot of time on marketing and brand recognition. Create designs that distinguish yourself, because at the end of the day most of the kimonos are of the same quality."
"I think marketing is a HUGE thing that small owners have to invest their time in. There are so many brands popping up."
---
My Money Is Going Where?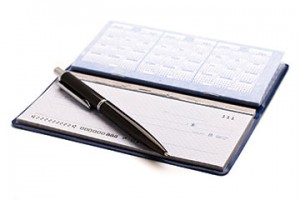 Passion and effort are not enough to grow a successful business. Accurate records of all your expenses are crucial to your long-term success. You absolutely must have and understand your financial statements. This is important enough to repeat. You must have and understand your financial statements. These statements will give you your bottom line by showing you in detail what money is coming in and what money is going out. The information contained within these documents can be used to answer such fundamental question as: Am I making money or losing it? How many students do I need to break even or meet a specific income? How much net profit am I making on each rashguard sold?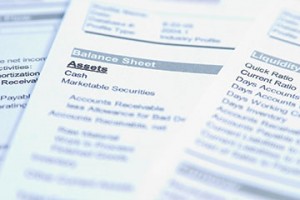 Financial statements will generally include the following: a balance sheet, income statement and statement of cash flows. For a small business, a consolidated financial statement will likely be sufficient to manage your business. This document will list your assets, liabilities, equity, income, expenses and cash flow. Prospectively, this information will allow you to determine the likelihood of success for your start up and further down the road you'll use the same information to determine overall health, profitability and opportunities for improvement.
What seems like an insignificant amount of money may be the difference between living in your parent's basement and having your own place. From my own experiences with cash flow statements, I have used them to control variable expenses, inventory and waste. For example, a small change in office supply purchasing can improve your cost per widget, it's invisible to customers and is easily implemented.
---
Recommended Reading
Those of us willing to take the risks associated with starting a business usually just like to jump into things. No matter what stage you are in the process of starting or running a business these are some selected books we highly recommend you read.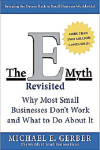 The E-Myth Revisited
This is a must read for anyone that plans to start a business that's born from a passion of theirs. The author, Michael Gerber, explains the difference between a technician and a businessperson and the concepts you must recognize if you're going to find success.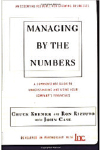 Managing By The Numbers
Whether or not numbers give you a headache you must read this book so that you have a firm grasp of how the finances of any business works. Not having an understanding of the numbers will always lead to disaster.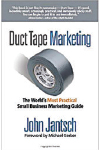 Duct Tape Marketing
Do you know the difference between advertising and marketing? If not, read this book. The investment of time you make reading this book will pay off in spades. It's practical, useful and will make you feel like Don Draper by the time you finish it.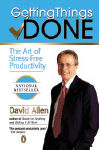 Getting Things Done
This is the bible of modern productivity. Running your own business will pull you in more directions than you thought possible. David Allen's national Best Seller GTD will help you set up a system that will allow you to accomplish the tasks you need to get done in order to run a successful business.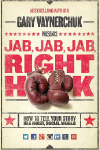 Jab, Jab, Jab, Right Hook
No business would succeed these days while neglecting social media. Gary Vaynerchuck looks to make the black art of social media more of a science in this book. Gary discusses the importance of knowing your various audiences, how to engage them, how to provide them with quality content amd then how to ask for the sale.
---
Wrapping It Up
Turning your passion into a profitable business seems like a dream job. What you have to remember is that it is still a job. In most cases the hours are going to be long and inconvenient. A friend of mine told me that when he opened a new jiu-jitsu school he didn't get to train for 2 months. He was 10 feet from the mats all day long and surrounded by world-class instructors, yet his responsibilities kept him from taking advantage of the business that he ran. Just remember these three things: The customer is always right, today's success is never good enough for tomorrow and attention to financial details will make or break you.