Knee Slice and Dice with Leticia Ribeiro
5. Place both of your knees on the ground remaining tight to your opponent in order to establish side control.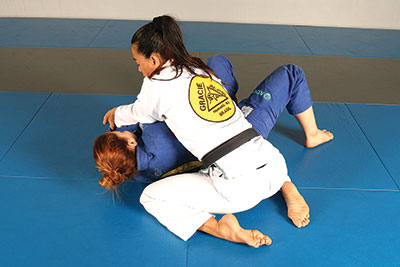 6. Transition your hands into a Kimura-grip while retaining head control. This is also known as gift-wrapping an opponent.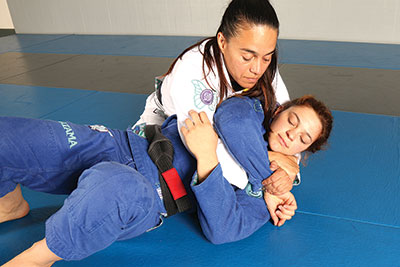 7. Establish knee on belly and plant your foot on the ground. In competition this will earn you three points.
8. Move your planted foot over your opponent's face and lean back, pulling your opponent's arm as you secure an armbar submission.