Knee Slice and Dice with Leticia Ribeiro
One of the greatest female competitors of all time, member of the IBJJF Hall of Fame, Leticia Riebeiro shows us us her knee slice pass to armbar as featured in Issue 35 of Jiu-Jitsu Magazine.
THE KNEE SLICE PASS TO ARMBAR
Commonly used by competitors today, this pass involves pinning your opponent's leg as you slide into a side control position. The challenge is keeping top pressure on your opponent as you transition into a more favorable position.
1. Grip your opponent's inside pant leg as you place your shin over her inner thigh, pinning it to the ground. With your free hand, grab you opponent's same side lapel.
2. Move the hand grabbing your opponent's knee to sleeve control of the near arm.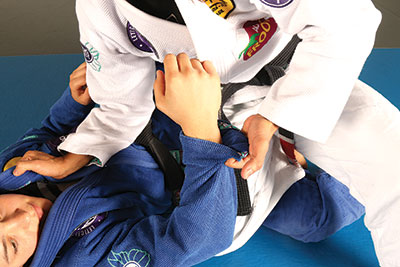 3. With sleeve control, tuck your opponent's arm back by pointing your elbow behind you. At the same time, begin to drive your hip forward and knee to the ground.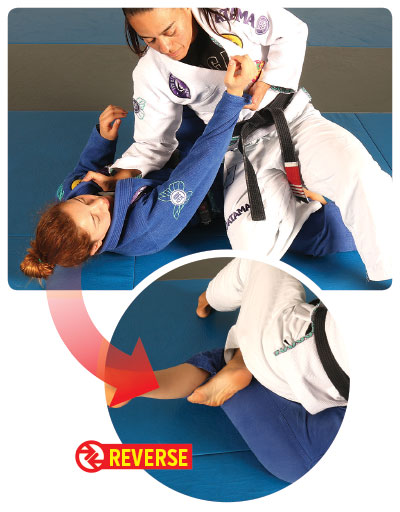 4. Slide your hip to the ground while maintaining both the lapel and sleeve grip centering your weight onto your opponent's sternum.