Jiu-Jitsu Parent Keeping Kids on the Jiu-Jitsu Path
THE PARENTS
Although one of the key attractions to jiu-jitsu is the individual participation for the student, parents are obviously still part of the process. One of the challenges that might arise from the jiu-jitsu journey is when a child loses interest, or perhaps becomes more involved with school, local sports and friends. Given that, what can parents do to help encourage children to stay with their jiu-jitsu training?
1. Set Goals. Inspire the child to stay with jiu-jitsu for a certain length of time or a level of accomplishment and then make a decision at that point. The old adage about "quitters never win and winners never quit" might not be fair for an extracurricular activity that could go on for years. Thus, setting a timetable or achievable goal and working with the child to stay with it until achieved, followed by a period of re-evaluation, seems reasonable. With that in mind, jiu-jitsu should not be all encompassing and it's important that a youngster have a balanced life between school, extracurricular activities and down time.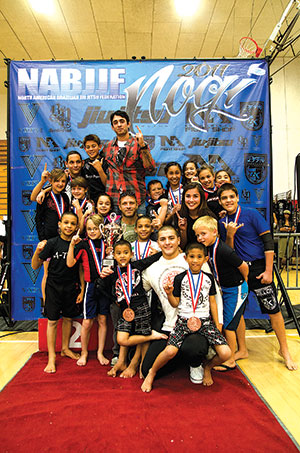 2.  Recruit a Buddy. Ask around and see if there's another friend who might want to attend jiu-jitsu. This friend could come from the son or daughter or by parents reaching out to other parents in the community. After attending class and making friends, the child might find a new buddy to team up with.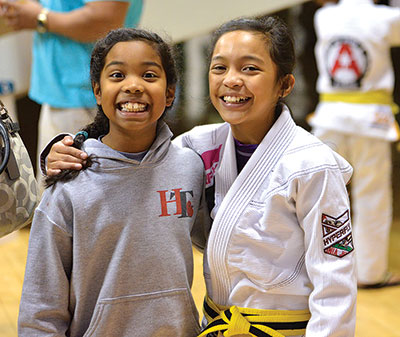 3. Mentor. Children often look up to kids who are a couple of years older with more experience. Sometimes it makes sense to work with the instructor and discuss the child's needs, after which a class mentor can be assigned to help with the transition into the school and along the way.
4. Collaboration. If a child is considering leaving jiu-jitsu, it would be good to have a conversation with the instructor about how the child is feeling rather than simply leaving the program. An instructor who understands the maturation process for a young student, emotionally, physically, and educationally,  will listen and be attentive to the parent about their child's needs. It might even be prudent to have the child take a solo private lesson or with a friend to get more one-on-one instruction.
5. Wrestling. Depending on the child's interest in grappling, a wrestling lesson on the side could be quite beneficial to jiu-jitsu as a complement and as an incentive to stay with jiu-jitsu. The student might even decide to enroll in a more formal wrestling program at some point and train in both jiu-jitsu and wrestling.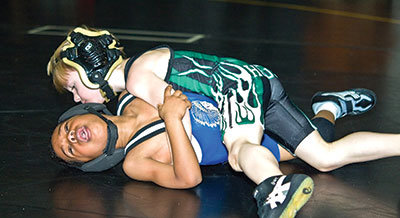 6. Choose AN Instructor Wisely. Parents will want to observe classes and ask around about the instructor's temperament and class culture prior to enrollment.  Instructors should be encouraging, always praising, positive, and focused on building confidence. Safety should be paramount to anything that happens in class and should be a common theme that is discussed. Instructors typically insist on good sportsmanship and respect and although some might encourage tournament competition, look for a school where it is an option and not a requirement. The school environment should be enjoyable and fun, and kids like it when the class ends in some form of non-jiu-jitsu game, such as tag, dodge ball or team challenge.
Some instructors even go above and beyond and offer programs like special events, summer camps, school vacation clinics, press releases in hometown papers about promotions, patches for grades/class attendance/leadership, and sharing success on the website, social media and in the school.
Jiu-jitsu is a way of life. For adults, it can become a centerpiece for better health, conditioning and day-to-day living. But for young kids, it means something different: an opportunity for finding confidence and self-assurance. With parents encouraging their children to participate in a suitable jiu-jitsu program, under the tutelage of a qualified children's instructor, the benefits can be plentiful for years to come.