Grand Slam Rio: purple; white belts put on a show on day 1; black belts hit the scales
After several days of cold weather and clouded skies, Rio de Janeiro woke up this Friday, November 10, to a typical summer day. The temperature went up to 35 degrees celsius and the sun shined bright in the sky to make the Cariocas happy. With the perfect weather, the Arena Carioca 1, one of the brand new venues built for the 2016 Olympics, welcomed a good-sized crowd for the first day of the third leg of the 2017/2018 season of the Abu Dhabi Grand Slam World Tour. Day 1 was dedicated to hundreds of purple belts and white belts in the adult and master divisions.
The nine mats set up in Rio were the stage for fierce battles throughout the day since the opening ceremony that featured the national anthems of Brazil and the United Arab Emirates. In more than seven hours of great Jiu-Jitsu, lots of drama unfolded until all the champions were crowned. One division deserves a special mention. The master 1 purple belt 77kg division saw the para-athlete Thiago Silva have a portentous performance to win the gold medal in three matches. Competing against non-disabled opponents, Thiago made a powerful statement on the capacity of adaptation Jiu-Jitsu provides to athletes.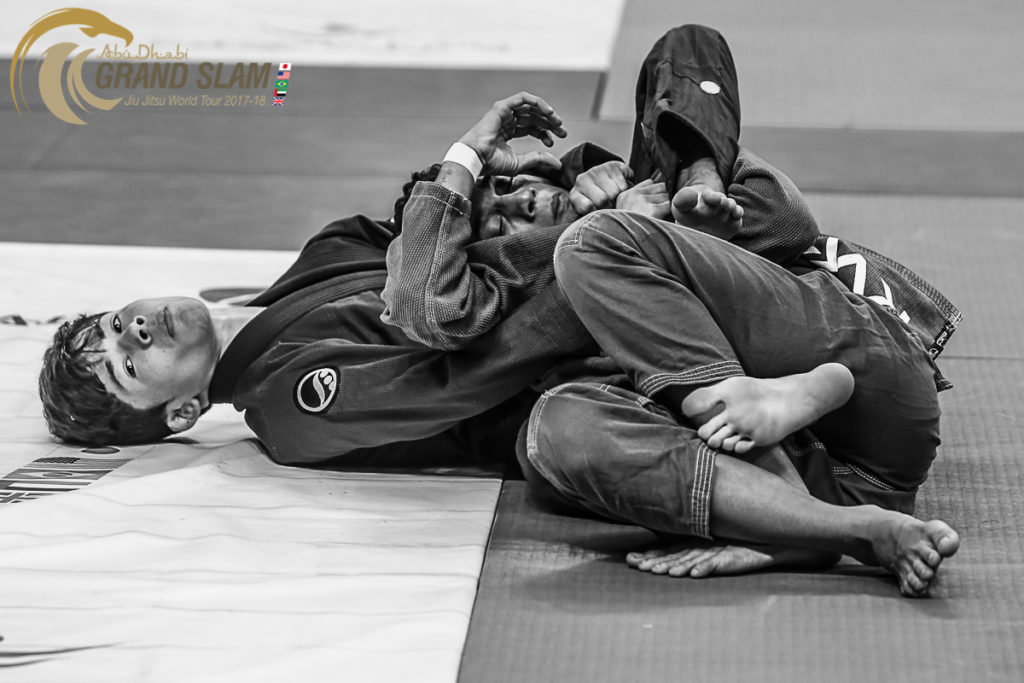 Here are the champions in the adult male and female purple belt division.
Male
56kg – Thalison Soares (PSLPB Cicero Costha)
62kg – Lucas Emanuel (Cassão Team)
69kg – Daniel Junior (Soul Fighters)
77kg – Dionatan Santos (Alliance Mario Reis)
85kg – Alex Santos (Clube Feijão)
94kg – Anderson Munis (Clube Feijão)
110kg – Pedro Pimenta (GF Team)
Female
49kg – Jessica Dantas (Caio Terra)
55kg – Andreza Sousa (Ares BJJ)
62kg – Janaina Menezes (SAS Team)
70kg – Melissa Cueto (Drill BJJ)
90kg – Raiane Santos (GB)
Click here for the full results.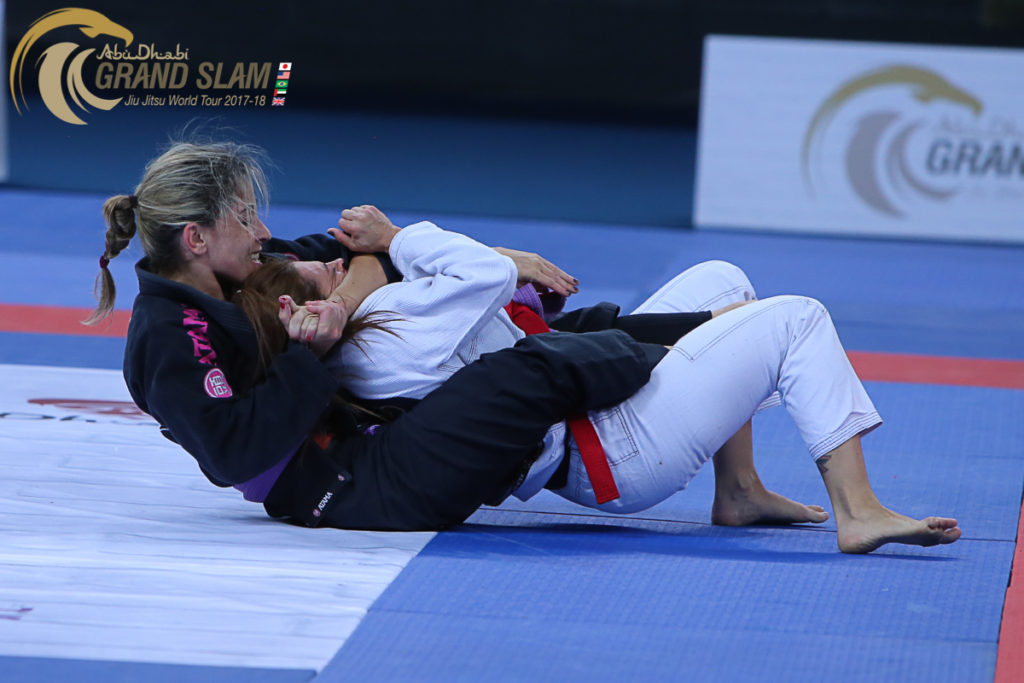 In the teams competitions, the final count after day 1 was: 
1st – GF Team (6748pts)
2nd – Gracie Barra (2476pts)
 3rd – Nova União (1984pts). 
The Abu Dhabi Grand Slam Rio returns this Saturday for the second day of thrills. The black belt division enters the stage for even more expertise on display. This Friday, the stars of the show checked their official weight before stepping on the mats Saturday Morning. Click here for the full schedule of day 2.