Jamie Wright: From Heavyweight to Featherweight
We all say jiu-jitsu will change your life, and in many instances that's very true. Many of the benefits we discover after beginning jiu-jitsu are relatively hidden to the outside world or not immediately recognizable. However, when a woman standing just five-feet, two-inches tall manages to lose 56 pounds, you can't help but notice. Jamie Wright has completely changed her diet and overall lifestyle and is now more comfortable and confident in every facet of her life. Check out her story.
Age:35  |  Height: 5'2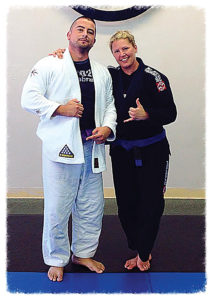 Starting Weight: 180  |  Current Weight: 124
Hometown: Modesto, Ca
Home School: Ares BJJ
Instructor: Samir Chantre and Osvaldo "Queixinho" Moizinho
Belt Rank: Purple
How did you discover jiu-jitsu?
I first discovered jiu-jitsu in 2002 at a local kickboxing academy. After a few months of training kickboxing, the instructors asked if I would be interested in trying their submission grappling class and I said yes. I really liked it and trained for about eight months but ended up leaving that gym. I finally ended up training in the gi a few years later after my boyfriend (now husband) had me come with him to a class, as he had already been training jiu-jitsu for a few years.

What motivates you to train?
Simply to learn and get better little by little everytime I'm on the mats. I also set a goal to compete in my first tournament at purple belt featherweight (129lbs) at the beginning of this year, which I recently accomplished and came home with the gold medal.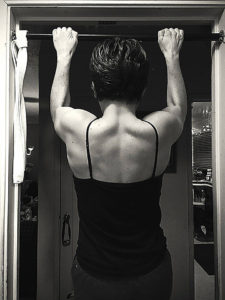 What else do you do
for physical fitness?
I've been doing yoga pretty consistently for the last few years and always try to make it to at least one or two yoga classes a week.  In July 2016 I started doing Crossfit, which I'll do usually once a week.

How have you changed your diet?
I stopped eating fast food, no soda or fried foods, stopped eating unnecessary high carb foods and cut out alcohol as much as possible. It was a slow process at first, but I kept going with eating healthier in mind and little by little I ended up cutting out a lot of unhealthy foods and started seeing solid results. I knew if I did anything too drastic I wouldn't stick to it, so I didn't stick to one type of a diet. I just tried to take a few ideas from here and there and make good decisions. It's all about moderation.

What's been the biggest
challenge so far?
Cutting out the sweets. I could eat sweets all day long but I had to stop because I have no self control. I can't have just one cookie. If I eat one then I'll have to have another and another. So I learned that if I just didn't eat one then I didn't have the urge to eat more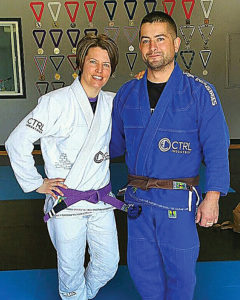 What's been the best benefit from the changes you've made?
I feel a little more comfortable with myself all around.  I feel physically fit and my healthy habits have helped my jiu-jitsu improve, which was one of my main goals when I decided to live a healthier lifestyle.

What advice would you give to someone else looking to make the same sort of change? 
I think if you're reading this and feel you want a positive change for yourself, just get motivated and just start making better decisions today. Don't wait for tomorrow. Read up on diet ideas, set some personal goals, and be around like-minded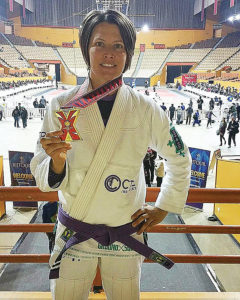 individuals that can be a part of your support system. There will be many challenges, but keep with it and you will see many benefits in the long run.