Coming to America? The Foreign Fighter's Guide to US Immigration
In the past several years, a record number of Brazilian Jiu-Jitsu athletes from around the world have knocked on the United States' door requesting entry into the country. The competitive athletes seek the opportunity to compete in some of the most prestigious IBJJF competitions hosted in the USA such as the Mundials and Pans. These internationalcompetitors spend months preparing for their competition drilling technique, rolling, dieting, and strength and conditioning, all with the specific focus of standing at the top of the podium, gold medal in hand.
Recently, the United States has denied entry into the country for many international jiu-jitsu athletes. It is an unfortunate situation when a visa is denied to an athlete that has invested months of time training as well as money for their competition. Oftentimes, the immigration officer bases his or her decision on previous immigration violations. Immigration officers are equipped to investigate and research an athlete's prior visit to the United States. Often they find that the athlete overstayed a visa, worked without authorization, or received compensation for training or competition. Research conducted through the Internet, such as on Facebook, Instagram, and jiu-jitsu gym websites, can reveal a lot of critical information that may be used in a visa denial. (VISA)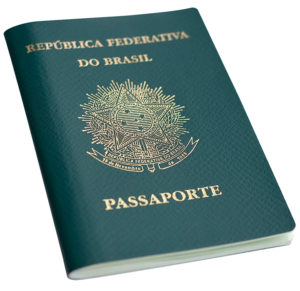 Under current Immigration Law, there are several visa options available to athletes. It is important to obtain the most applicable visa for the nature of your visit to the USA in order to minimize the possibility of Immigration denying your entry and crushing your chances for the gold. Popular visas for competitive athletes are the following:
B Visa
This category includes persons visiting friends or relatives in the United States. Specific activities also endorsed by the State Department under the B2 visa include an amateur at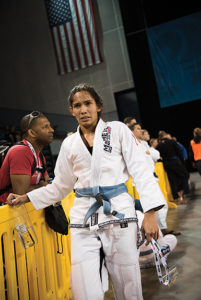 hlete engaging in an amateur activity. If you plan on traveling to the USA specifically to compete in the Mundials and train jiu-jitsu, this visa may be for you.
The B2 visa is temporary, meaning immigration will specify the length of your authorized stay, which is usually six months. An extension may be requested beyond the six months. Remember, however, any period in the United States beyond the authorized date, even one day, may severely impact your eligibility for future entry. It is also crucial to remember that under the B visa, the foreign athlete cannot engage in any gainful employment in the United States. Are you receiving payments as a referee for a local jiu-jitsu tournament? Not allowed. Are you teaching seminars at a local jiu-jitsu gym for a seminar fee? Not allowed. Are you giving private training sessions at a local jiu-jitsu gym for cash? Just say NO!
O Visa
Individuals with extraordinary ability in athletics may qualify for an O-1 visa. Generally, an applicant must have extraordinary ability demonstrated by sustained national or international acclaim. All applicants must show,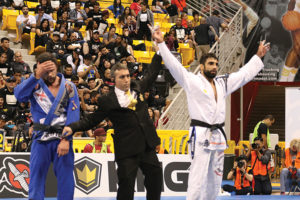 through extensive documentation, that they have received the highest level of recognition in jiu-jitsu. World Champion? A top 10 black belt in the world? Numerous gold medals at major international tournaments? This visa may be for you!
The O-1 visa may be granted for an initial stay of a maximum of three years and may be renewed indefinitely.  O-1 athletes are petitioned by their employer and are authorized to work in the United States. They must demonstrate that they are coming to the U.S. to continue to work in the area of their extraordinary ability, in this case, jiu-jitsu.
P Visa
The P category covers those athletes who do not fall under the O category of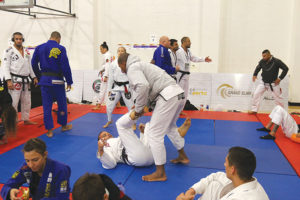 extraordinary ability. The P visa can be approved for an initial period of stay of five years and up to a total of 10 years. The P visa is granted to an athlete who will be coming to the USA for a competition, event or performance, which may include an athletic season, tournament, or tour. An employer files the P petition for the athlete and demonstrates the scheduled events and competitions. The P visa athlete is authorized to work for their petitioning employer while on the P visa.
Conclusion
If you plan to compete in the United States, seek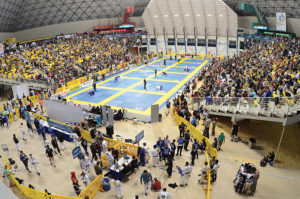 guidance from legal counsel. Any immigration violations can have a severe impact on your future possibilities of competing in the United States. If you are a jiu-jitsu athlete that has been denied entry to the USA, discuss your case with legal counsel. There may be a waiver available to cure your situation. Knowledge is power. Ossss!
About Beatriz Hernandez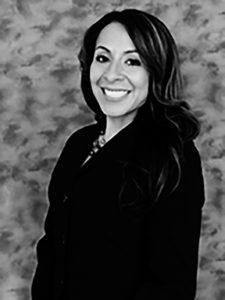 Beatriz Hernandez is an Immigration Attorney based in Dallas, Texas and a student of jiu-jitsu under Octavio Couto at Octagon MMA. For more information on her and to consult on immigration matters, go to:
jaimebarron.com