ICYMI: Bia chokes Dern in Rio; Gi and No-Gi in LA; Results From Rome, Chicago
It was another busy weekend in the Jiu-Jitsu universe. There was great action all over the world with awesome events in Rio, Rome, Chicago and LA, among many other places. As usual, we present you a quick roundup of all the action this weekend in case you missed something.
Bia Mesquita chokes out Mackenzie Dern at Rio Fall Open
The main headline of the weekend was undoubtedly the news that Bia Mesquita was able to choke out Mackenzie Dern in the open class semifinal. Bia moved on to win the division, as well as her own weight class. Here's the full video of the match. Click here for the full results of the Rio Fall Open.
Josh Hinger runs the show in Chicago
In the windy city, Atos JJ's Josh Hinger was the name of the day with double gold in the black belt division. Hinger beat Abmar Barbosa for the middleweight gold medal and then out grappled Yan Paiva to claim the title in the absolute. In the teams competition, results were: 1 – Carlson Gracie Team – 302; 2 – Brasa CTA – 293; 3 – Jiu-Jitsu For Life Team – 260. Click here for the full results. Watch the black belt open class final
Great Jiu-Jitsu in Rome
The Eternal city hosted two IBJJF events in one weekend. The Rome Open and the European No-Gi championship packed the mats in Italy. With the Gi, Adam Wardzinski was the name on the top of the ticket with two gold medals in the heavyweight and the open class beating Thiago Sá in his weight class and Isaque Bahiense in the absolute. Without the gi, Mahamed Aly made to the top with double gold in the superheavy division and the open class.
Talita, Yan excel in afternoon of Jiu-Jitsu in LA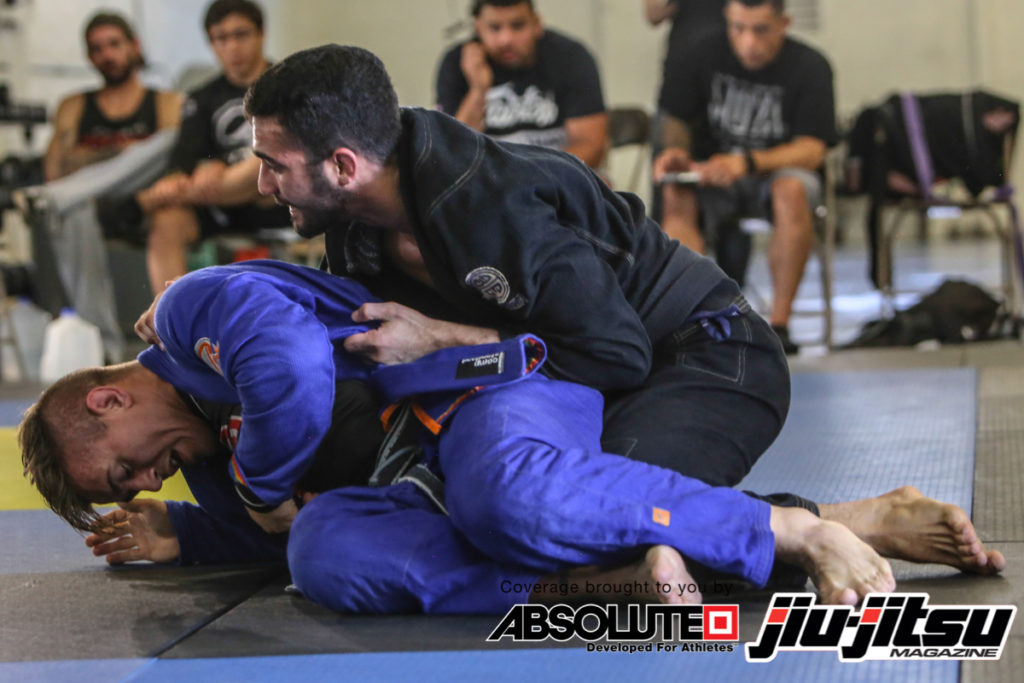 In Los Angeles, the To Gi or No-Gi event gathered a great roster of talents for a full afternoon of Jiu-Jitsu. Talita Alencar and Yan Espindola were the standouts in the black belt division. With a exciting rules set, the event allowed athletes to display their talents in no time limit submission only matches where they would be asked to compete both with and without the gi. Talita finished all four of her opponents to claim the title and pocket the cash prize. Yan won all of his three matches, finishing two of his opponents. Goto our Instagram page to see how Talita and Yan won their divisions.