2017 Pan: over 200 black belts registered promise weekend of thrills in Irvine
The registration deadline for the 2017 Pan Jiu-Jitsu championship came and went so now it is possible to have a more clear picture of the thrills reserved for the Jiu-Jitu fan a on March 16-19.
Usually a crowd favorite, once again the Pan will have thousands of athletes competing for the gold medals at the Bren Events Center, in Irvine, California. Among those thousands of competitors, 209 black belts have registered to compete in the adult division. There are 177 athletes in the adult male division and 32 athletes in the adult female division.
A quick look through the names, make us sure that the people on the stands will experience no short amount of thrills. Here's a quick run through the rankings.
Adult Male Black Belt 
Rooster – Eight times world champion Bruno Malfacine leads the pack in the lightest division. His most constant rival, Caio Terra, is not in, but there will be lots of challenges in the pathway to the gold medal. Japanese Tomoyuki Hashimoto is in the mix, as well as powerhouses Guilherme Montenegro, Eduardo Barbosa and Jose Carlos Sobrinho.
Light-feather – Michael Musumeci and João Miyao are the favorites for the final, but it's not going to be easy to get there. Seventeen other competitors will do their best to get one of the spots in the gold medal match. Kim Terra, Laercio Fernandes, Milton Bastos, Gabriel Marangoni, Samir Chantre are just the most well known names that can create the favorites huge problems.
Feather –  Rubens Cobrinha has won everything he could hope for in his 10+ years career as a black belt. Still, he wants more. That's why he is registered to compete in the adult division once again. Isaac Doederlein, Gianni Grippo, Brian Mahecha, Bruno Frazatto, Osvaldo Moizinho are other names to pay attention to in this weight class.
Light – Lucas Lepri is the most decorated name in the most crowded division (35 athletes) but Marcio Andre is coming after him with all the right credentials. Other tough opponents should be Mansher Khera, Francisco Iturralde, Kevin Mahecha, Michael Liera, Gabriel Rollo, AJ Agazarm.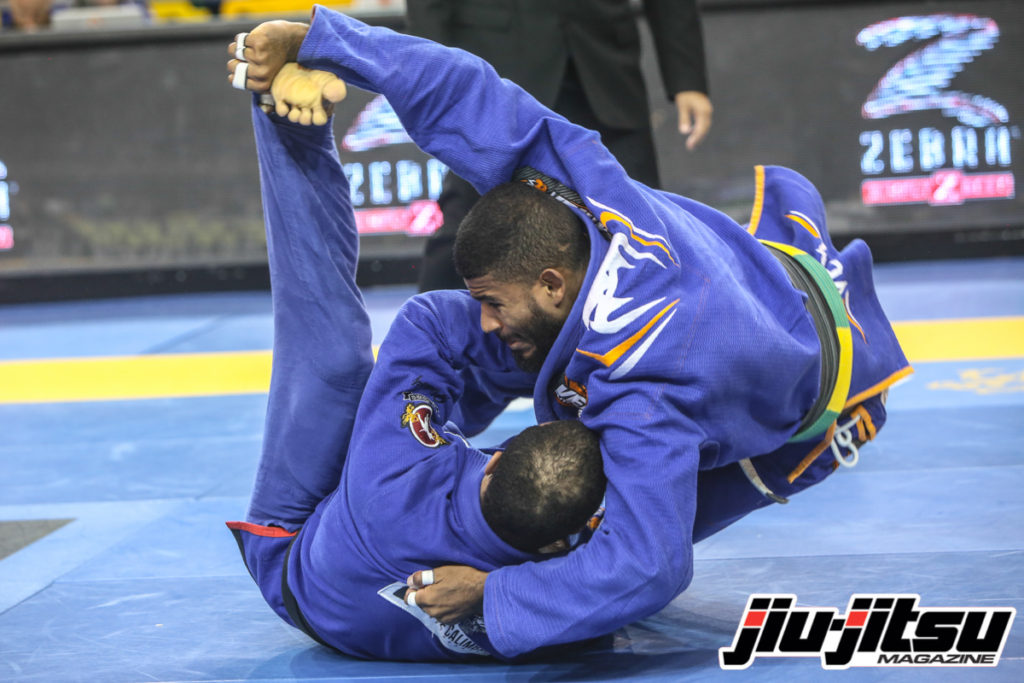 Middle – Three times world champion Otavio Sousa is at it again, as well as other 29 competitors. Yago Souza wants to repeat the title he won in 2016. From New York, Jon Satava and Marcos Tinoco are also respectable contenders. The division also features some well known names like Romulo Barral, Clark Gracie, Josh Hinger, Isaque Bahiense, Vitor Oliveira, among many others.
Medium-heavy – You could say that Keenan Cornelius has a slight favoritism here, but barely. Dillon Danis, Lucas Barbosa, Horlando Monteiro, Rodrigo Fajardo, Patrick Gaudio, Manuel Ribamar and Lucas Rocha are also in the mix to make this one a thrilling weight class.
Heavy – Leandro Lo repeats his decision to move up one weight class and no one will dare say he's not a favorite here. Nevertheless, Matheus Diniz, Nick Schrock, Tanner Rice, Aaron Johnson and Dimitrius Souza are all very capable opponents in Lo's way. The division also features Nicholas Meregali in his first IBJJF event as a black belt. Should be interesting.
Superheavy – Mahamed Aly wants to repeat the title he won two months ago in Lisbon, at the 2017 European. Erberth Santos wants to get in the way. Dany Gerard, Alex Ceconi, Jared Dopp, Eliot Kelly and Rodrigo Cavaca are also in the mix.
Ultra-heavy – There is no clear favorite among the talented big guys. João Gabriel, Alex Trans, Ricardo Evangelista, Gustavo Dias are probably the safest bets for the semifinals (brackets allowing).
Adult Female Black Belt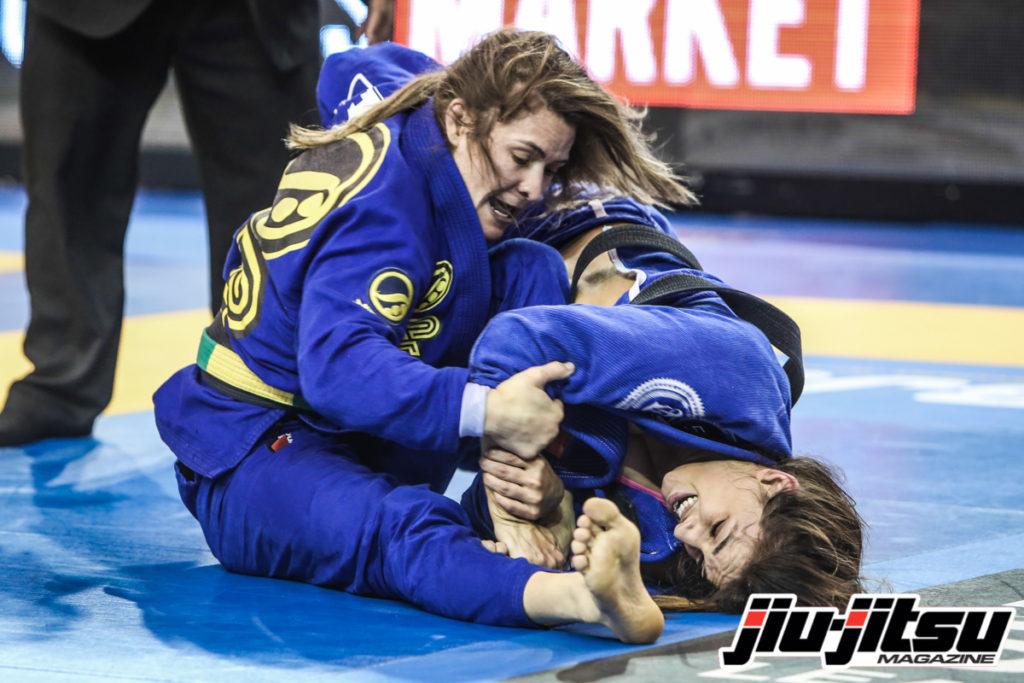 With 32 athletes, there will be no shortage of attractions in the ladies division. Possible duels like Talita Alencar vs. Kristina Barlan (light-feather), Mackenzie Dern vs. Bianca Basílio (feather), Tammi Musumeci vs. Bia Mesquita (light), Monique Elias vs. Leanna Dittrich (middle), Gabi Garcia vs. Tayane Porfírio (superheavy) should make the division as thrilling as usual.
Click here for the full list of athletes and more info on the 2017 Pan.