2016 Worlds No-Gi: Simões Wins 2nd Open Class Gold, Nathiely Chokes Andresa For Absolute Title; Other Black Belt Results
Yuri Smões and Nathiely de Jesus were the man and woman of the weekend in San Francisco. Both won double gold in the black belt division with outstanding performances throughout the weekend. Here's how they got to the top of the podium and also all other results in the black belt division.
Yuri makes history with second open class gold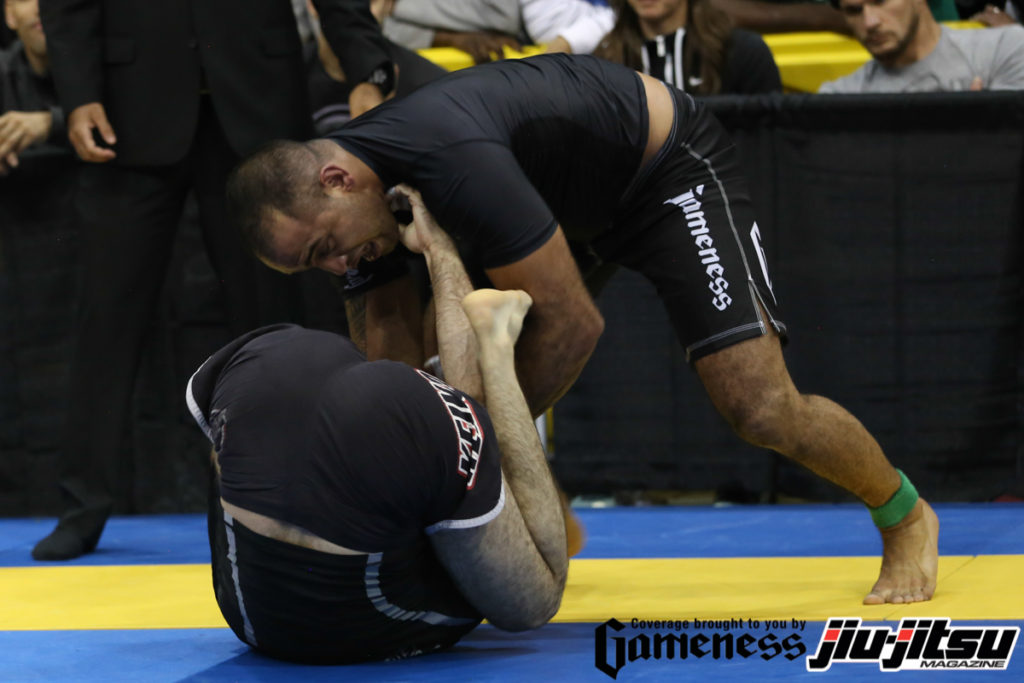 Simões became the first male black belt to have two gold medals at the open class division of the Worlds No-Gi. He first won in 2014 and repeated the feat this Sunday. After three matches this Saturday, when he caught Marcus Wilson with a katagatami, beat Thiago Sá 2-0 on advantages and finally beat Augusto Taquinho by referee decision, Yuri went all in for the final against Murilo Santana, who was also fighting for his second absolute gold medal. The match was very strategic and decided only by the smallest of details. Murilo received two penalties for lack of combativeness while Yuri had onw. That little edge was enough for the title.
Nathiely proves she's here to stay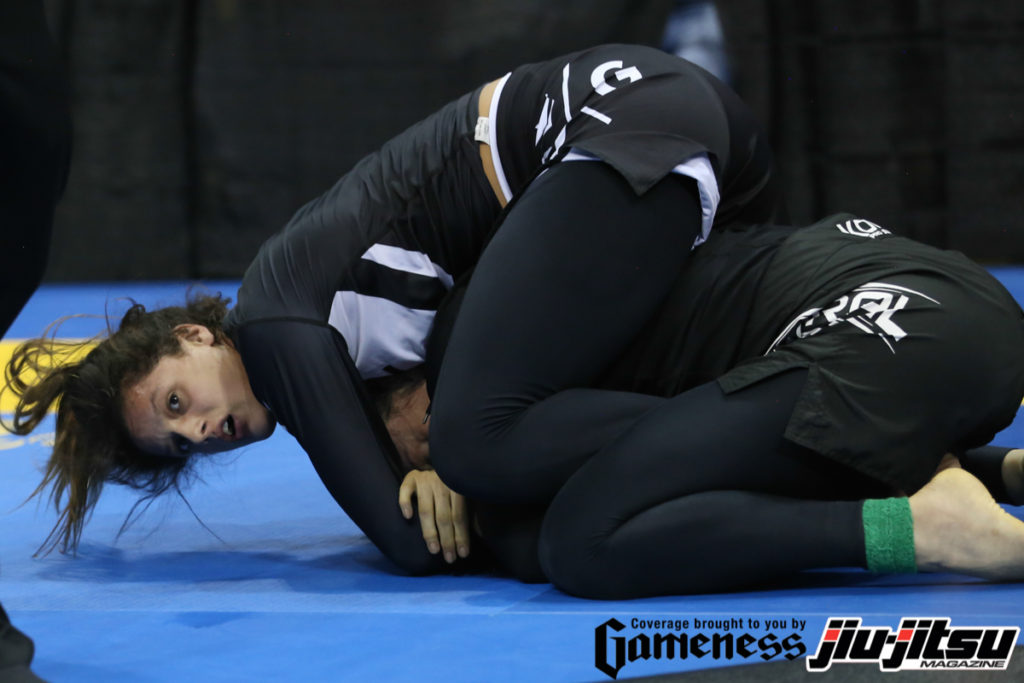 The young talent out of Cicero Costha's camp gave another proof that she's among the best competitors in the women's division today. In the open class, she finished two out three matches during the weekend. Saturday, Nathiely beat Talita Alencar 2-0 with a sweep and then choked Amanda Loewen with a rear naked choke. The final was a fast-paced affair, as Nathiely worked on the bottom and Andresa put pressure on top. Near the end, Nathiely found a sweep, made her way to Andresa's back and sinked the rear naked choke to win.
Black belt weight class results
With a closeout with Thiago Narciso, Caio Terra won the Roosterweight division. It's his 9th gold medal as a black belt in 10 editions of the Worlds No-Gi.
In the Lightfeather division, Mikey Musumeci beat Joao Miyao 8-6 for the gold medal.
Teammates Samir Chantre and Osvaldo Queixinho closed out the Featherweight division. Moizinho took the gold medal home.
Marcio Andre beat Rodrigo Freitas 2-0 on advantages to claim the Lightweight division title.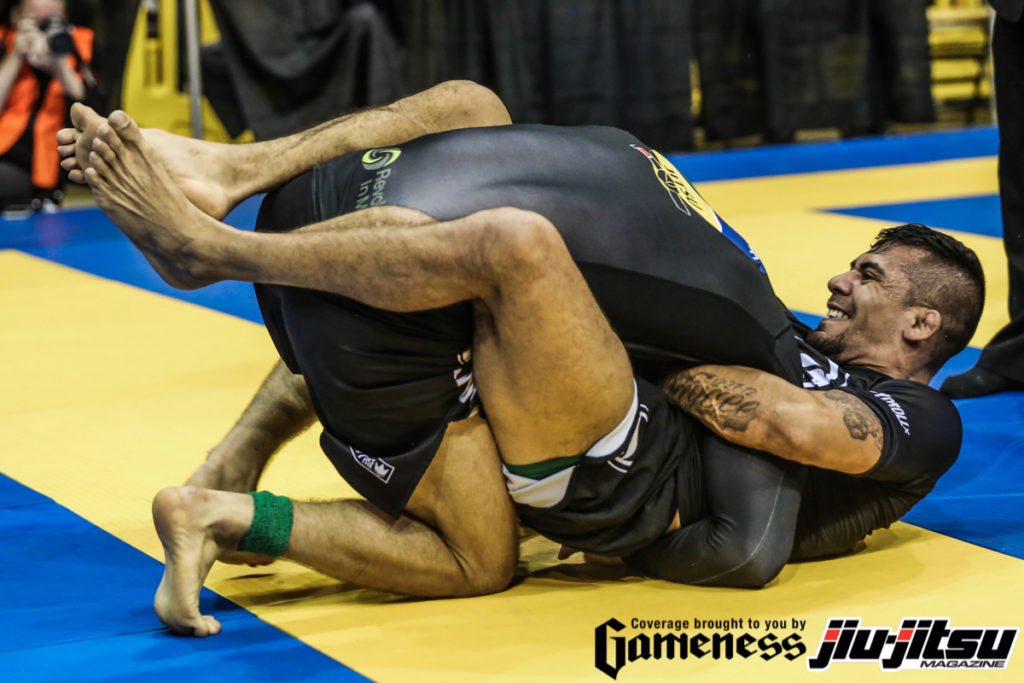 Marcelo Mafra caught Jonathan Satava in a guillotine to win the Middleweight title.
Josh Hinger built a 11-0 lead on Charles Negromonte to win the Mediumheavy division, his first world title as a black belt.
Lucas Barbosa beat Vitor Oliveira 1-0 on advantages to win the Heavyweight division.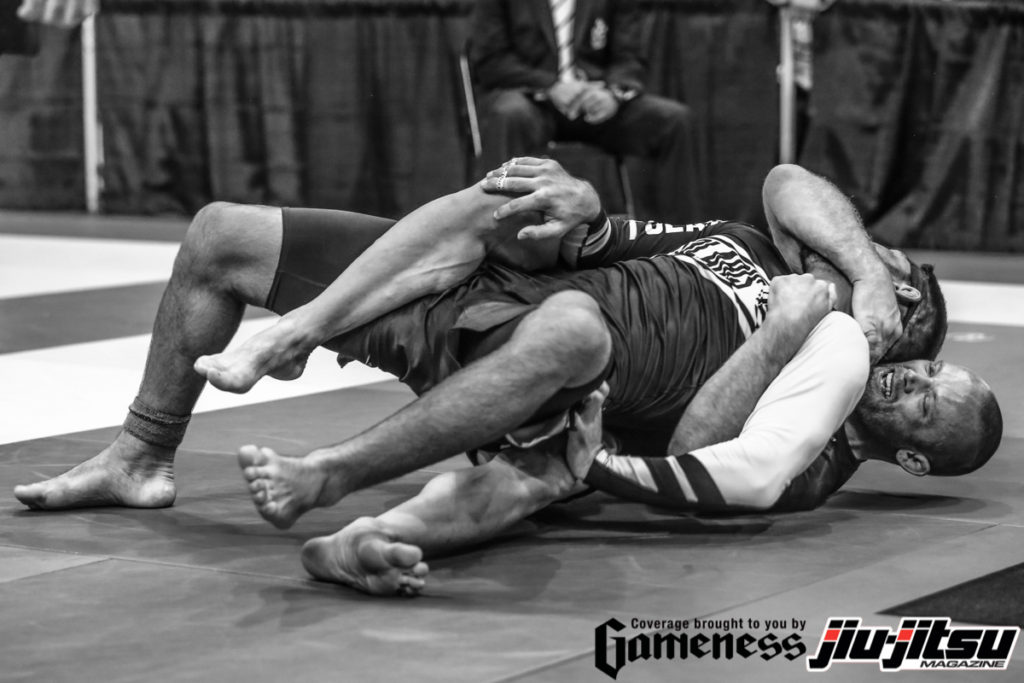 Luiz Panza is the superheavy champion after he caught Jared Dopp in a footlock he calls "ninja-turrilha".
With a back take, Yuri Simoes beat Gustavo Dias 4-0 to win the Ultraheavy division title.
Female
Patricia Fontes caught Fiona Watson in a foot lock to become the Lightfeather champion.
Talita Alencar is the Featherweight champion after a 15-2 win over Maxine Thylin.
Tammi Musumeci is now a 3X no-gi world champion. She beat Jaqueline Amorin 6-4 in the Lightweight final.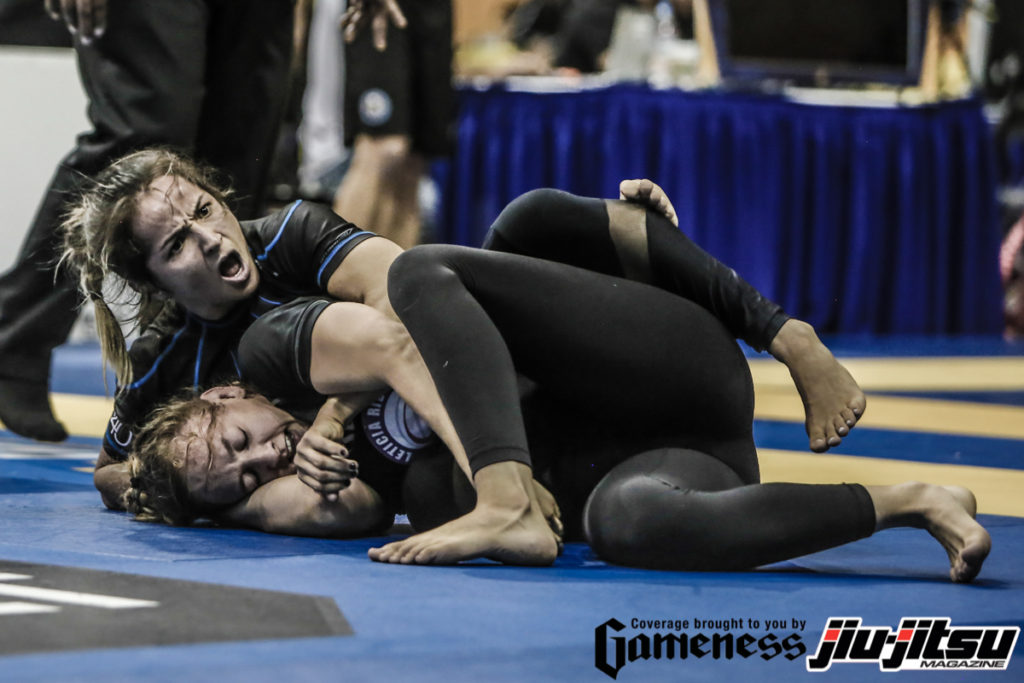 Amanda Alequin won the Middleweight division after Ida Floisvik went out of bounds with a triangle choke in place.
Nathiely de Jesus is the Mediumheavy champion after she caught Megan Nevill with a toehold.
Go to JJMag's social media pages to catch the complete coverage.
Coverage brought to you by Gameness.