2016 Worlds No-Gi: Simões vs. Santana, Andresa vs. Nathiely In the Black Belt Open Class Finals; Other Results
Day 1 of the Worlds No-Gi was filled with thrills and some of the highest level of Jiu-Jitsu performed by the sports' biggest names. The highlight of the day was the black belt open class divisions for men and women.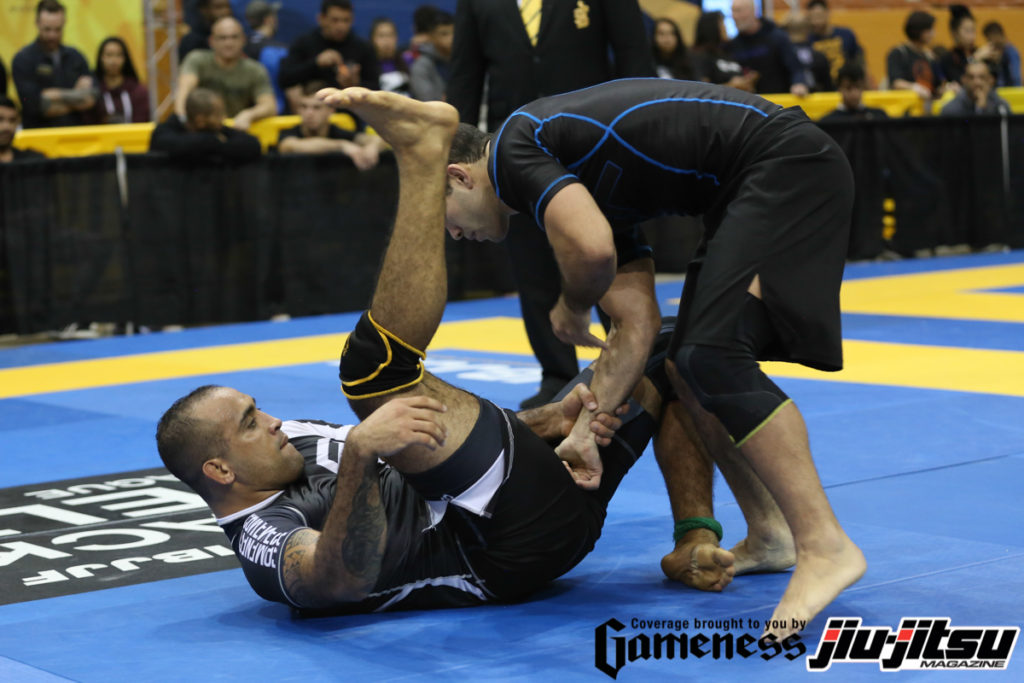 In the men's division, Yuri Simões and Murilo Santana made all the way to the final. this Sunday, they will decide who's going to become the first ever male athlete to hold two gold medals in the absolute of the Worlds No-Gi. Santana won in 2013 and Yuri won in 2014. Here's how they managed to reach the final.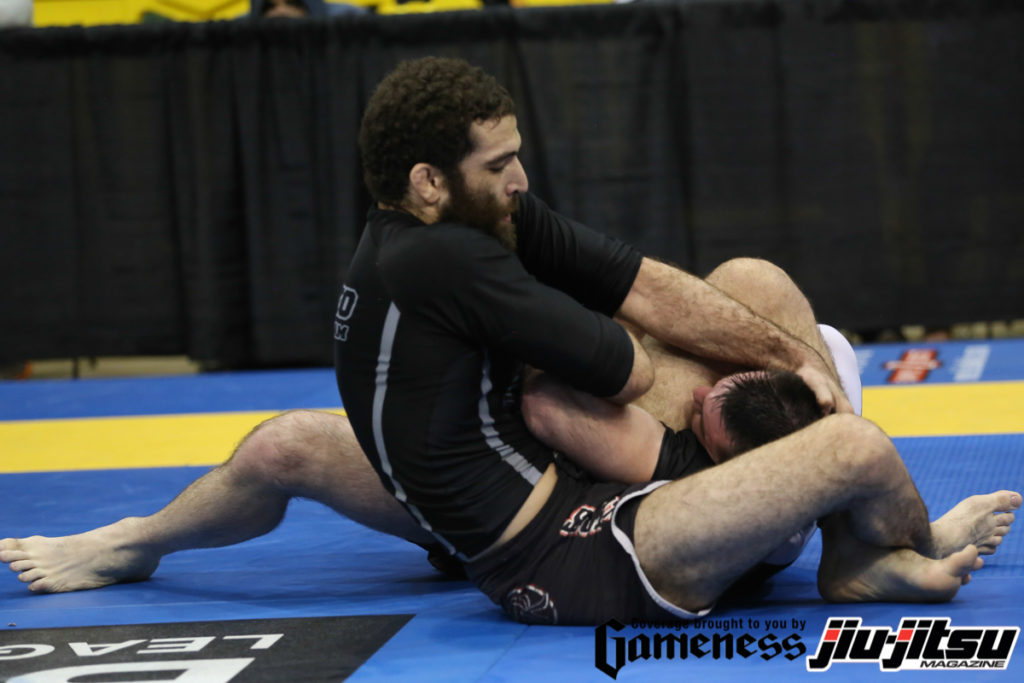 Murilo first beat Marcel Gonçalves by points in the eight finals. Then, he caught Josh Hinger with a guillotine. In the semifinal, he finished Jared Dopp with an armbar. Yuri debuted with a katagatami on Marcus Wilson, then beat Thiago Sá 2-0 on advantages and finally beat Augusto Taquinho by referee decision.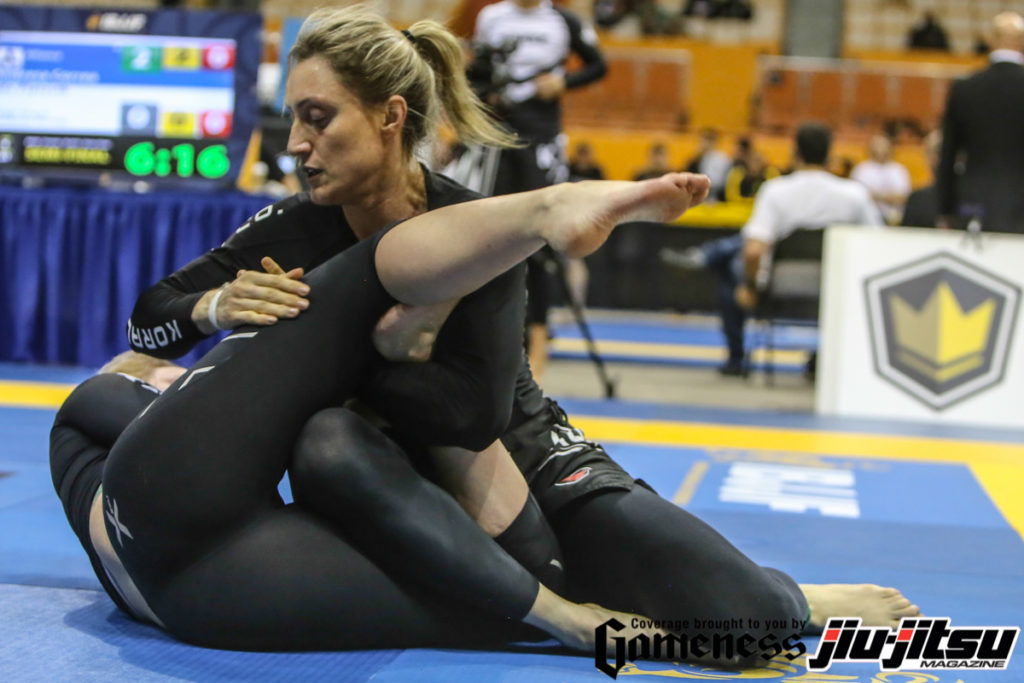 In the women's division, the final will be between Andresa Correa and upcoming talent Nathiely de Jesus. Each one fought twice to reach the final. Correa applied a leg lock on Sofia Amarante and then a toehold on Ida Floisivik. Nathiely beat Talita Alencar 2-0 with a sweep and then choked Amanda Loewen with a rear naked choke.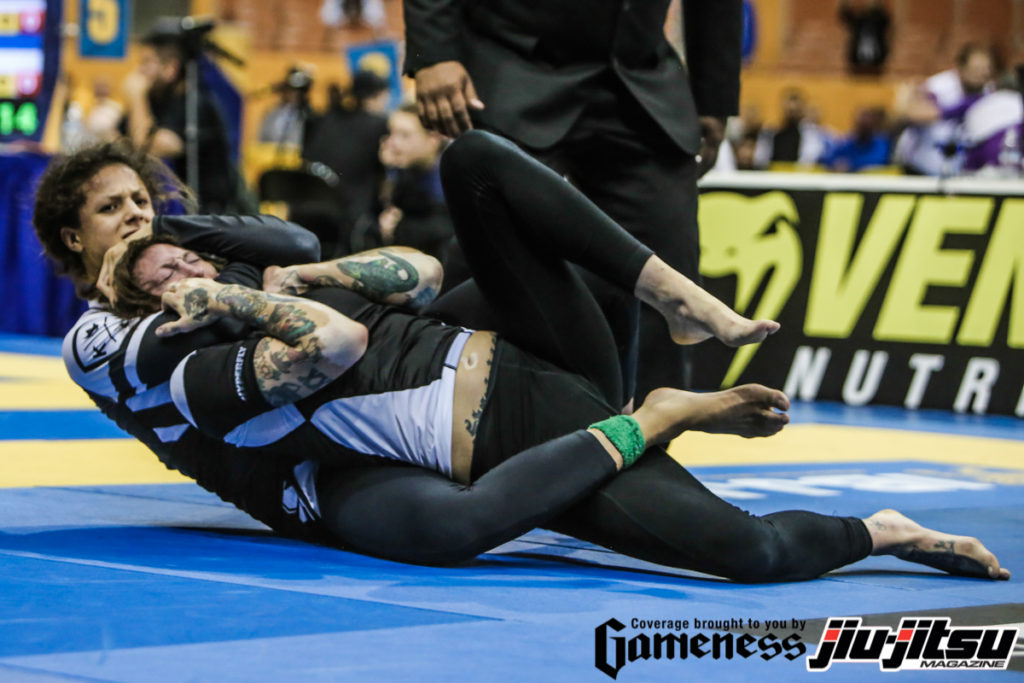 Other than that, the semifinals for the black belt weight classes were set. they are:
Rooster
Washington Lima vs. Caio Terra
Jose Alves vs. Thiago Narciso
Light feather
João Miyao vs. Rene Lopez
Michael Musumeci vs. Thomas Lisboa
Feather
Kim terra vs. Osvaldo Moizinho
Gabriel Marangoni vs. Samir Chantre
Light
AJ Agazarm vs. Marcio Andre
Rodrigo Freitas vs. Mansher Khera
Middle
Jonathan Satava vs. Francisco Iturralde
Marcos Tinoco vs. Marcelo Mafra
MediumHeavy
Valdir Junior vs. Charles Negromonte
Matheus Diniz vs. Josh Hinger
Heavy
Lucas Barbosa vs. Nick Schrock
William Bush vs. Vitor Oliveira
Superheavy
Jared Dopp vs. Muslim L. Patsarigov
Paul Ardija-Ibarra vs. Luiz Panza
Ultra heavy
Yuri Simões vs. Aaron Johnson
Mohamed Aly vs. Gustavo Elias
Female Finals
Lightfeather
Pati Fontes vs. Fiona Watson
Feather
Talita Alencar vs. Emilie Maxine
Lightweight
Tammi Musumeci vs. Jaqueline Amorin
Middleweight
Ida Floisik vs. Amanda Alequin
Medium heavy
Megan Nevill vs.Nathiely de Jesus
Heavyweight
Andresa Correa vs. Charlene Coats
Follow the complete coverage on JJM's social media channels.
Coverage brought to you by Gameness.