ICYMI: Dominyka Returns to Win Double Gold, UAEJJF Circuit Lands in Brazil and Jordan; Other Results
Another weekend came and went with lots of options for the grappling fan to satisfy their hunger for high quality Jiu-Jitsu. Once again, we do a quick roundup of the best that happened this weekend in case you missed something.
The champion is back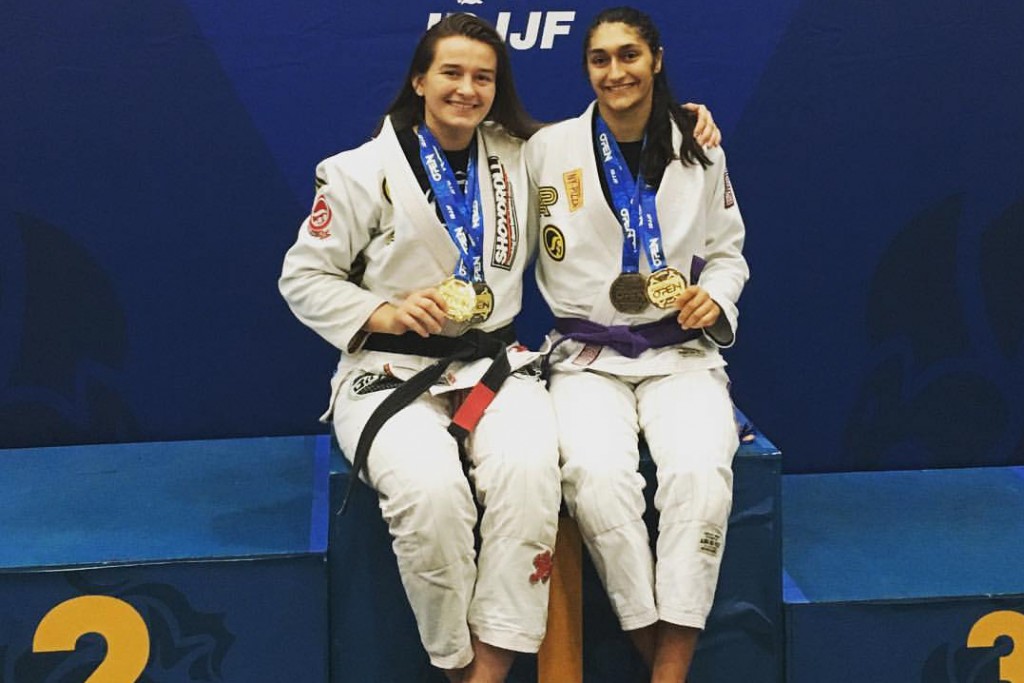 Two-time black belt open class world campion Dominyka Obelenyte does not compete in a lot of tournaments, but when she does she usually leaves a strong impression. This Saturday, Dominyka showed up in Borth Carolina for the IBJJF Charlotte International Open. She was alone in her division, but had two matches in the open class, winning both by submission for the gold medal. In the final, she beat Laura Hallock. In the male black belt division, Fernando Reis was the standout with double gold in the ultra-heavy and the open class. Alliance won the teams competition with 231pts. Click here for the full results.
Travel packages in Amman, ranking points in Petropolis 
The UAEJJF held two events this weekend. In Amman, the Jordan National Pro gathered some of the best fighters in the region to compete for travel packages to the 2017 ADWPJJC. Basel Fanous won the adult brown/black 110kg division. Click here for the full results. In Brazil, the Petropolis International Pro was worth valuable points in the UAEJJF ranking. The Brazilian competitors gave all they had in search of the gold medal. In the black belt division, champions were: 69kg – Luciano Queiroz; 77kg – Luan Carvalho, 85kg – Mauricio Abreu; 94kg – Max Gimenez; Open Class – Max Gimenez. Click here for the full results.
The boss on the mat at Fight to Win Pro 15
The Fight to Win Pro series continued this weekend with a stacked card in San Antonio, Texas. Vinicius Agudo won the main event by referee decision over Rodrigo Pineiro. In the co-main event, Rossie Snow beat Fabiana Jorge also by referee decision. Another match that caught the audience's attention was between brown belts Seth Daniels and Mike Delgado. The curious fact here is that Daniels is the owner and president of Fight to Win Pro. Even with all his responsibilities, he jumped in and won the match by referee decision. Click here for the full results.