Exclusive: Xande shares his secrets for staying on top of the game for more than 15 years
You can't get more classic than Xande Ribeiro. He's been competing in the highest of levels as a black belt since the beginning of the 2000s. A 7-time world champion, including two open class titles, among many other titles, Xande is still not done, even at 35 years old. This past weekend, he showed up to compete at the Grand Slam LA and was able to capture the gold medal (and a $2000 check). Jiu-Jitsu Magazine talked with Xande about his longevity and his secret to keep such a high level of performance. Here's what he had to say.
Jiu-Jitsu Magazine: You just won the 94kg division at the Grand Slam LA fighting against athletes like Erberth Santos, who is more than 10 years younger than you. What is the recipe to keep on going in the highest level at the present stage of your career?
Xande Ribeiro: The secret is to keep evolving and trying to understand the modern tendencies in Jiu-Jitsu. In the end, fighting is always the same. You have to keep the focus, pay attention to what you eat and what you do to keep in shape. It's also important to surround yourself with the right persons who have the same goal as you do. Overall, I believe that my Jiu-Jitsu is perfect for every age of my life.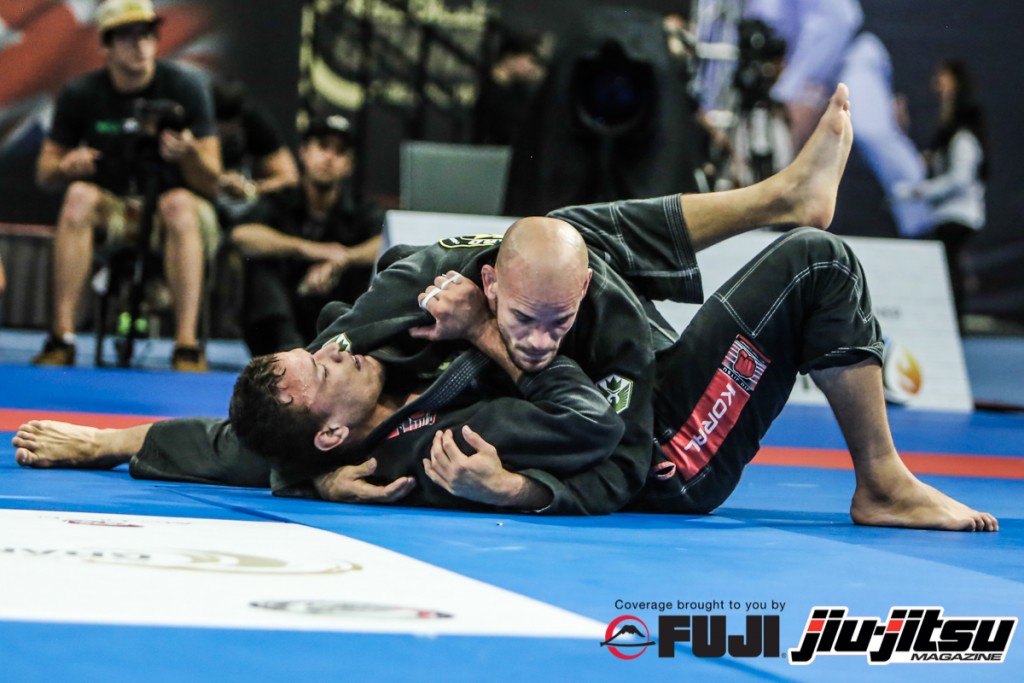 Did you have a game plan for the match against Erberth? Do you usually build strategies for specific opponents before a match?
Yes, we usually have a game plan ready. In this case, my plan was to pull guard and let the game flow with lots of attacks. Then, I felt that I could take him down, but his defense was great. In general, the strategy is to score first and reach good positions.
How having a brother like Saulo helps you during training and also with competing? If you had to chose, with what would you say he helped you the most in your career?
Having Saulo on my side is a great asset. He helps me a great deal with my technique, my physical training and also with my mindset. He helps me to face the challenges head and to understand the nuances of a fight. It's been a great dialogue and we both gain a lot with it.