Grand Slam LA: Day 1 crowns champions of gi divisions on Saturday of thrills
Day 1 of the Abu Dhabi Grand Slam LA was nothing short of amazing. All champions were crowned after a thrilling day of matches at the LA Convention Center. The high points were the black belt division for men and the brown/black division for women. Here's how it all played out.
Male Black Belt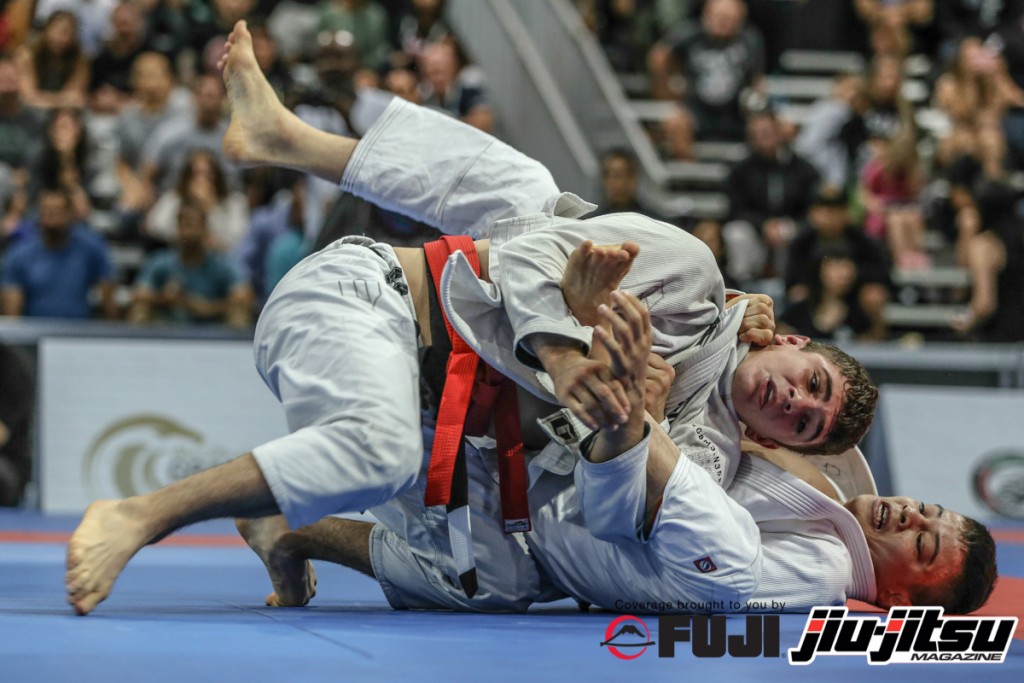 62kg: Favorites João Miyao and Michael Musumeci reached the final after one match for each in the early rounds. Frequent rivals, Musumeci and Miyao always play a very strategic game and this time was not different. Mikey managed a sweep early and worked on top to secure the lead. João fought hard and within the final minute got a choke from the back in place (but without the hooks in place) to try to win the match by submission. Musumeci resisted the attack until time ran out and conquered the title. Medalists: 1st – Mikey Musumeci, 2nd João Miyao, 3rd – Tiago Barros.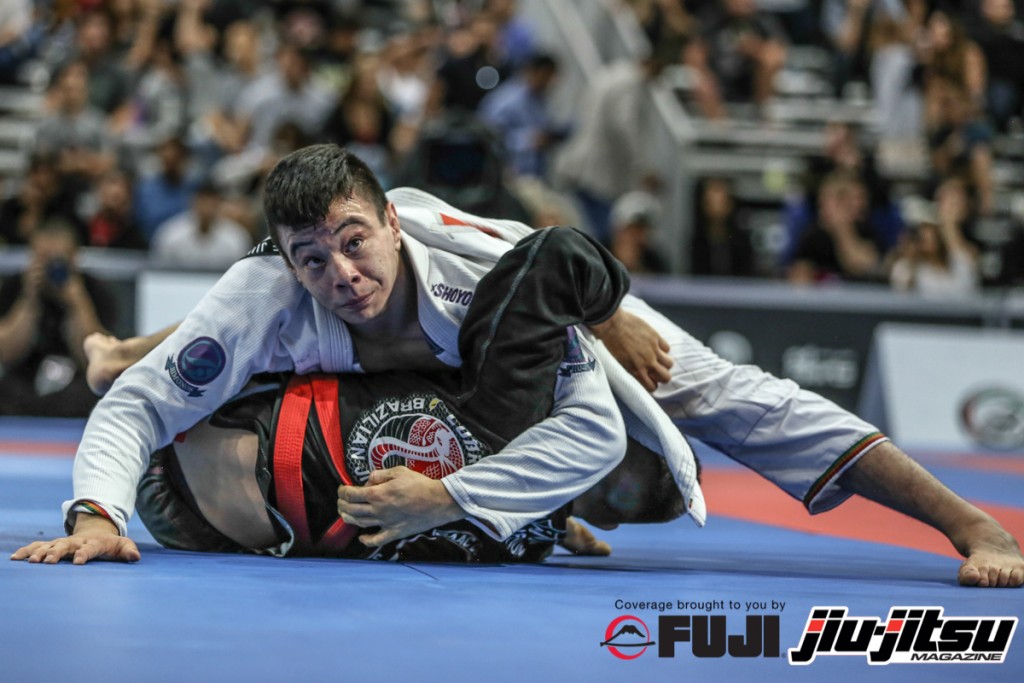 69kg: Also favorites for the final, Paulo Miyao and Isaac Doerderlein reached the gold medal round as expected. The final was a hard-fought battle where Miyao got an early lead with a sweep and controlled the opponent on the top. Isaac did all he could but the six minutes were over before he could tie the score. Medalists: 1st – Paulo Miyao, 2nd – Isaac Doederlein, 3rd – Brian Macheha.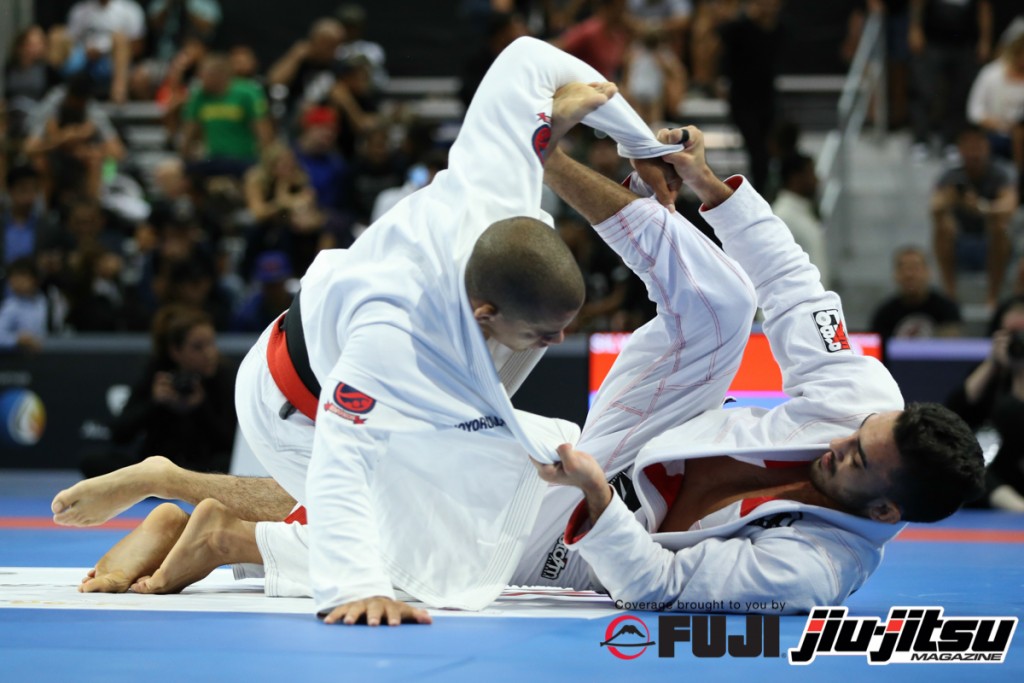 77kg: In a very stacked division, Edwin Najmi and Victor Silvério rose above the competition to reach the final. Najmi managed a win via submission in the semifinal, when he caught the always tough Vitor Oliveira with a D'arce choke. Silvério got to the final after beating Bruno Alves 4-0 in the semifinal. Unfortunately, the final could not go all the way because Silverio hurt his shoulder on a takedown with two minutes to go and the score on an even 2-2. Edwin was declared the champion. Medalists: 1st – Edwin Najmi, 2nd – Victor Silvério, 3rd – Vitor Oliveira.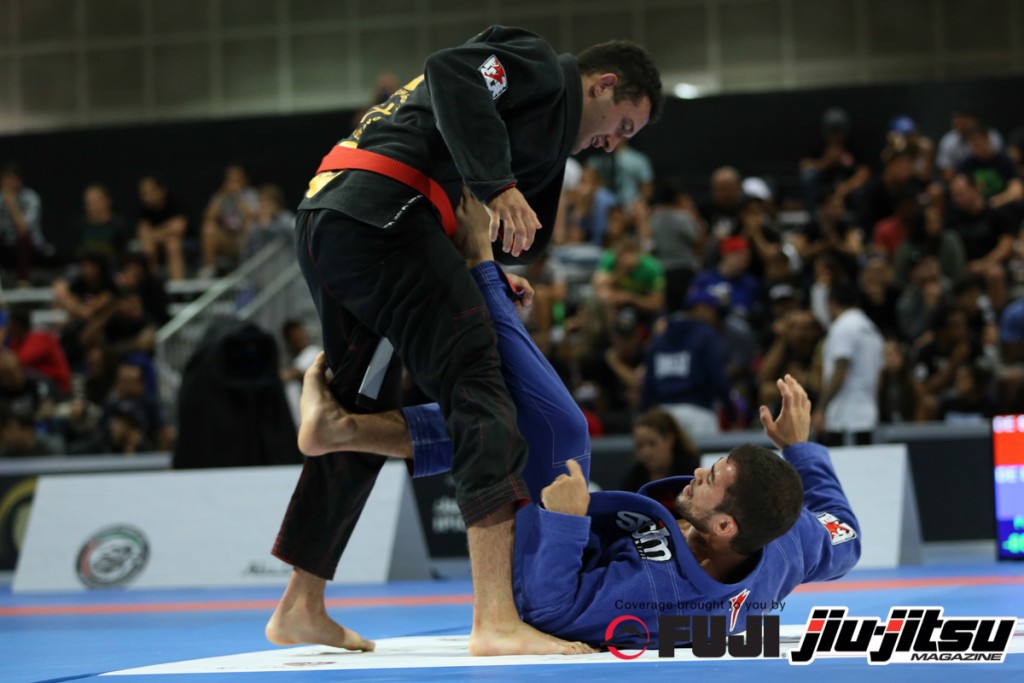 85kg: Otavio Sousa and Gabriel Arges reached the final in a very tough division. Sousa managed to finish both of his opponents on his way to the final, first Stephen Hargett and then Sergio da Silva. Arges fought only once, against Lucas Barbosa, and won 4-2. The final was decided by one sweep early in the match. After that, Arges was able to stay on top to beat Otavio 2-0. Medalists: 1st – Gabriel Arges, 2nd – Otavio Sousa, 3rd – Lucas Barbosa.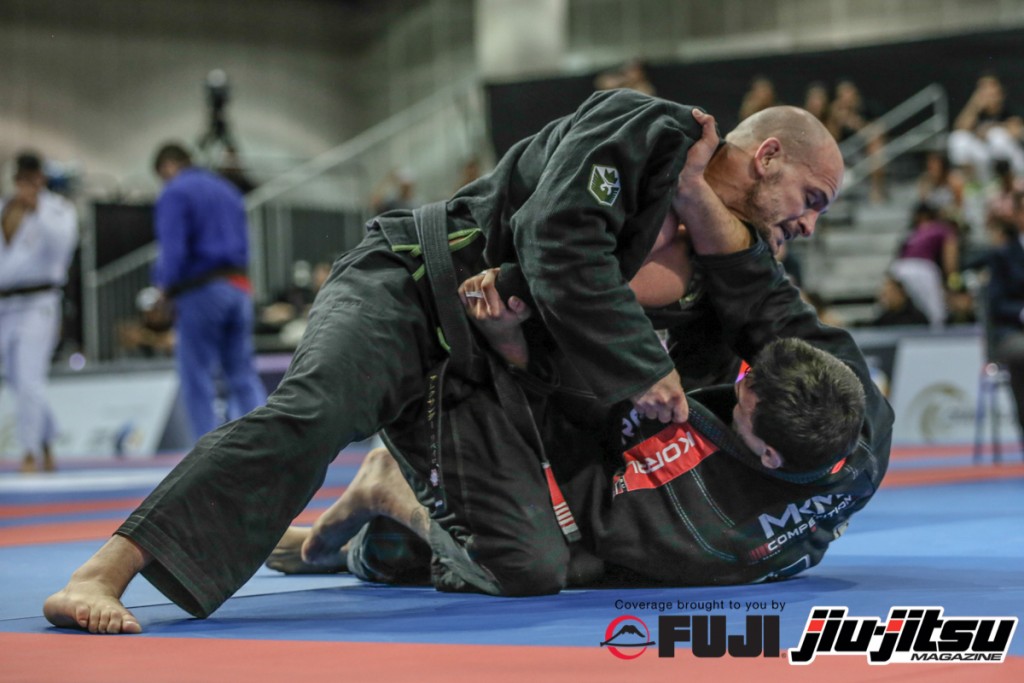 94kg: Xande Ribeiro proved once again why he is one of the greatest competitors of all times. Fighting opponents 10 years younger than him, he was able to impose his intelligent game to win the gold medal. His first major challenge was against Erberth Santos in the semifinal, beat by referee decision after a 2-2 tie on advantages. The final match put Xande against Arnaldo Maidana, who had defeated Ricardo Evangelista in the semifinal, also by referee decision after a 2-2 tie on points. In the gold medal match, Xande forced his game on Arnaldo to build a 8-0 lead with two guard passes and a sweep. Medalists: 1st – Xande Ribeiro, 2nd – Arnaldo Maidana, 3rd – Ricardo Evangelista.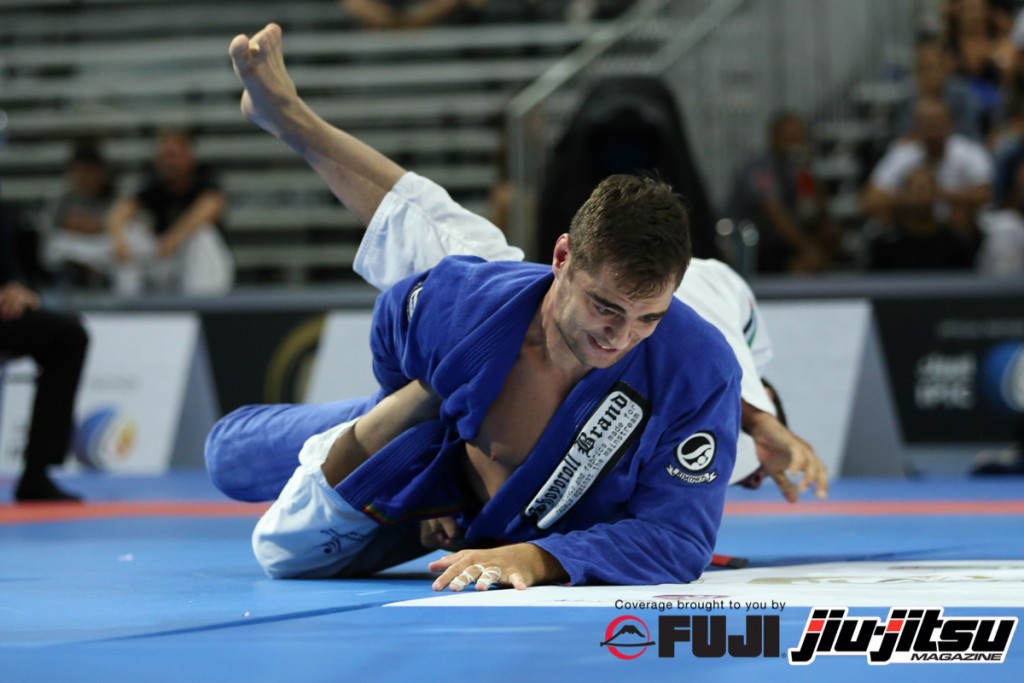 110kg: In another very tough weight class, Luiz Panza was able to work his way to the gold medal using his trademark attacks to his opponent's knees and feet. In two matches, he caught Mahamed Aly with a leg lock and Jose Junior with a foot lock for the gold medal. Before the final, Jose Junior did a great job beating Paulo Alvares 8-0 and then Igor Silva 1-0 on advantages. Medalists: 1st – Luiz Panza, 2nd – Jose Junior, 3rd – Mahamed Aly.
Female Brown/Black Belt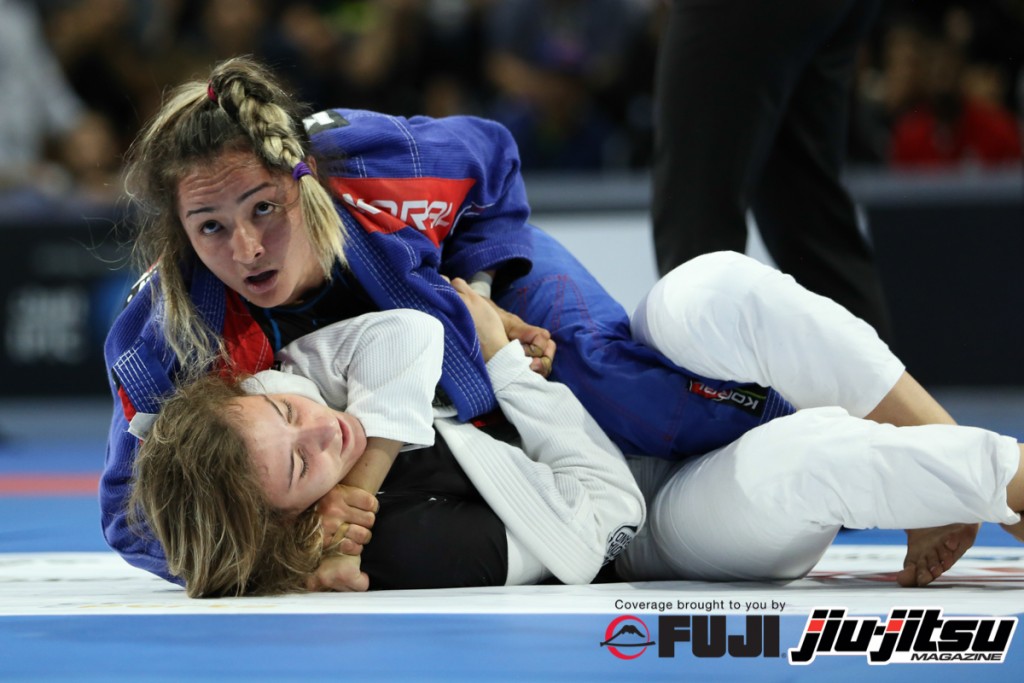 55kg: In three matches, Talita Alencar proved that she is a force to be reckon with at the black belt division. She first beat Mayssa Bastos 2-0, then finished Tassia Ferreira to reach the final against Patricia Fontes. The gold medal match was one-sided, with Talita imposing her game and building a 7-0 lead for the victory. Medalists: 1st – Talita Alencar, 2nd – Patricia Fontes, 3rd – Rita Gribben.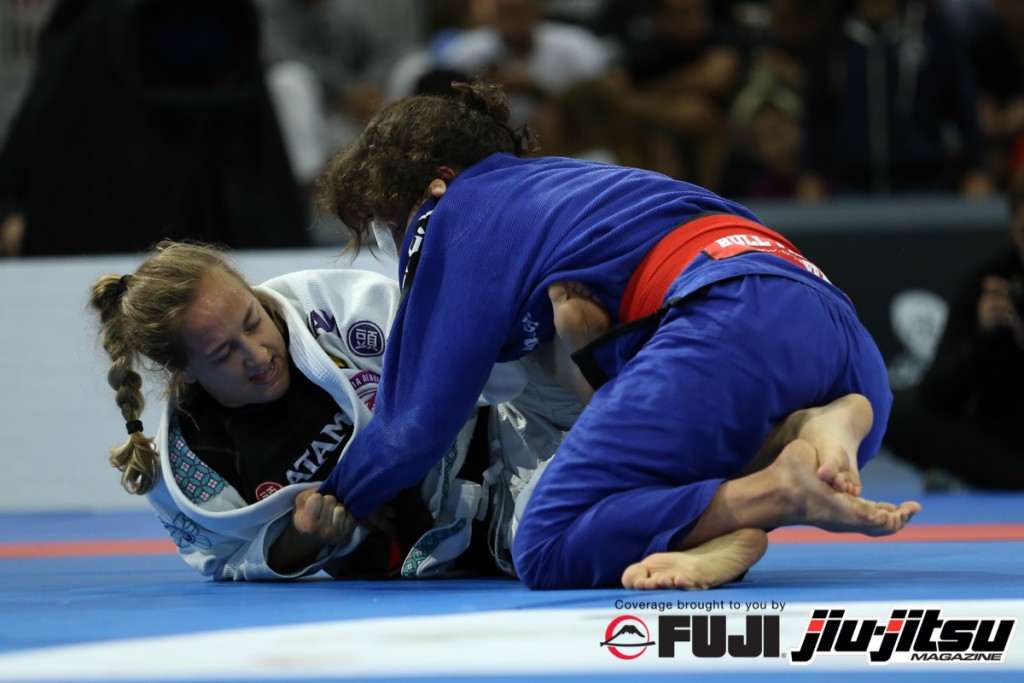 62kg: Favorite Tammi Musumeci fulfilled the expectations and made it to the final. She would face Sweden's Maxine Thylin. The final match was a duel of strategies and Thylin was able to come out on top with a 2-0 lead for a sweep early in the match. Medalists: 1st Maxine Thylin, 2nd – Tammi Musumeci, 3rd – Heather Raftery.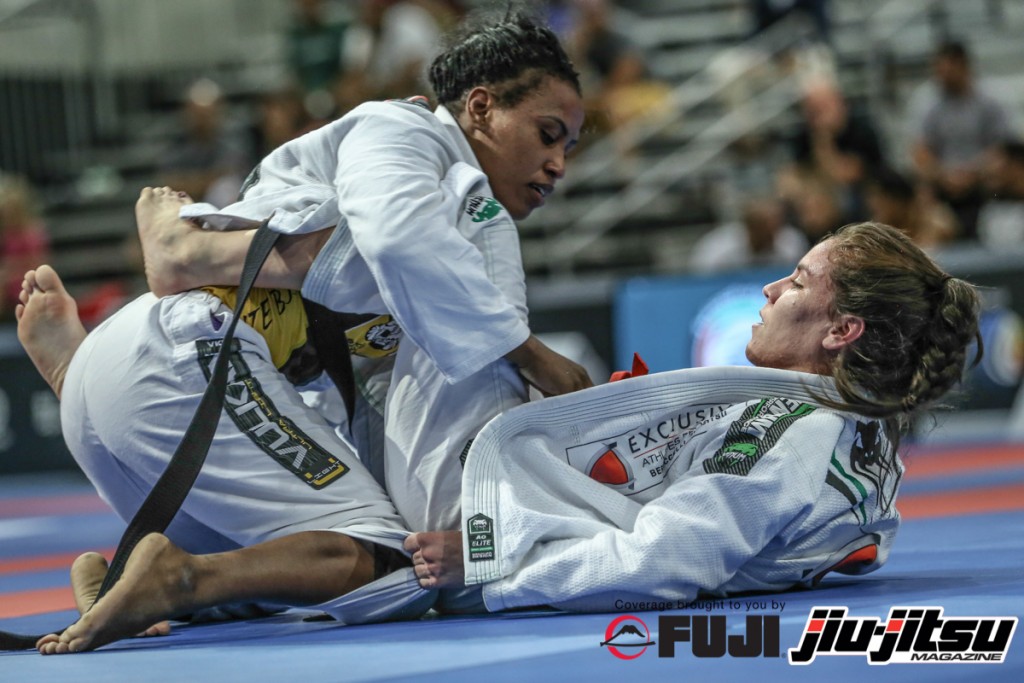 70kg: Very consistent, Luiza Monteiro fought two times to win the division. She beat Catherine Perret 4-0 in the semifinal and then swept Jessica Trindade twice in the final to win 4-2 and take the gold medal home. Medalists: 1st – Luiza Monteiro, 2nd – Jessica Trindade, 3rd – Catherine Perret.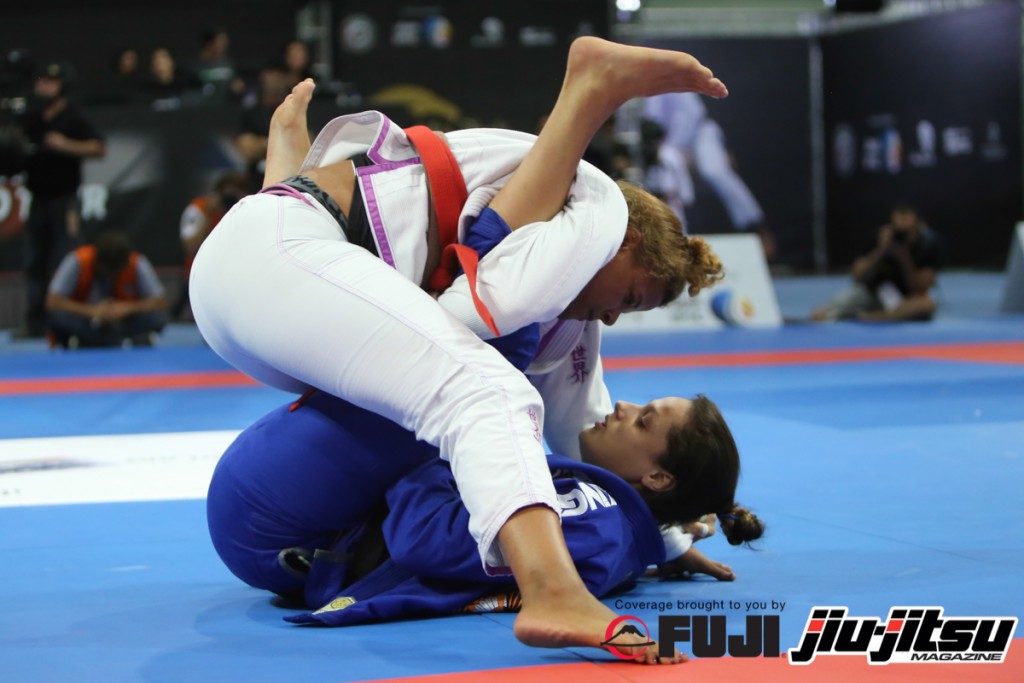 90kg: Three matches, three submissions. Nathiely de Jesus was on fire this Saturday. In the final, she caught Tara White with a leg lock to crown a perfect performance with the well deserved gold medal. Medalists: 1st – Nathiely de jesus, 2nd – Tara White, 3rd – Theresa Grace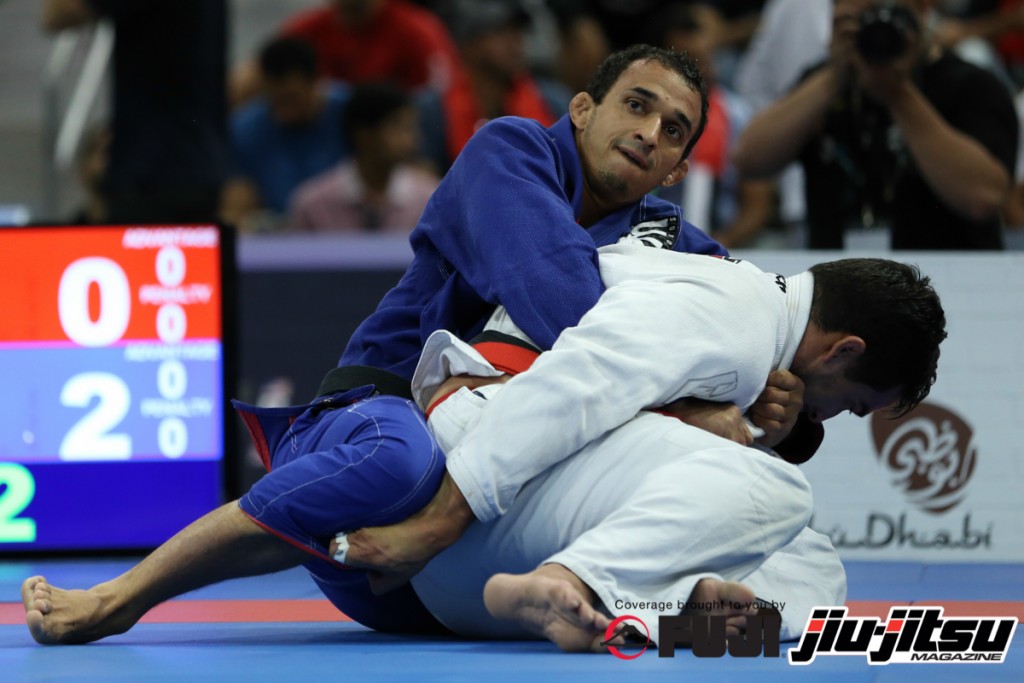 Day 1 of the Grand Slam Los Angeles also featured tons of action in the masters 1 and 2 dvisions, filled with big names. In the master 1 black belt division, Romulo Barral won the 94kg, Osvaldo Moizinho was the 69kg champion , Laercio Fernandes took the 62kg gold medal home, Marcelo Mafra won the 77kg division; Eduardo Santoro was the 85kg champion and Thiago Souza conquered the 110kg division.
The Abu Dhabi Grand Slam Jiu-Jitsu World Tour Los Angeles returns this Sunday, at 11AM (LA Time) for day 2, with all the no-gi divisions.
Click here to follow the complete coverage on our Social media channels.
Coverage brought to you by Fuji.