André Galvão Exploring Closed Guard: Closed Guard To Back
7. Scissor your right leg across his far leg to hook his right leg.

8. Use your other leg to help hook your right foot onto his leg.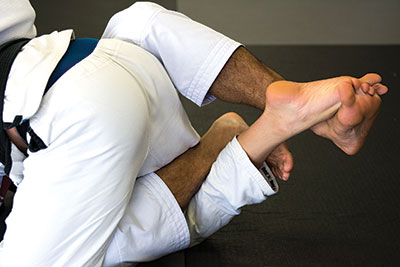 9. Now scoop your right arm under his arm and grip your hands together.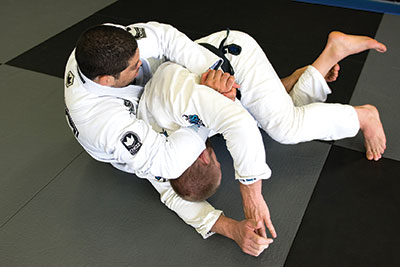 10. Stretch your body out extending your right leg and pull his shoulder to your chest. This makes life a little more miserable for him and helps make the next step easier.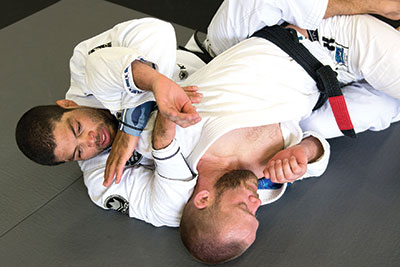 11. Underhook his arm with your left arm and bring your right arm under and around his head to a seatbelt grip.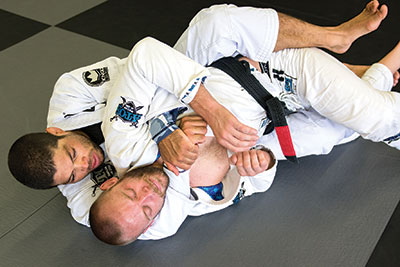 12. Finally, put your other hook in to secure the back position. You can then easily finish with your favorite choke.