Eddie Bravo Getting To Electric Chair
3. Calvin's leg is on Eddie's bicep and Calvin is going to fight to not let it go up to Eddie's shoulder. Eddie uses his left hand to push or pull on Calvin's right hand so he loses this base.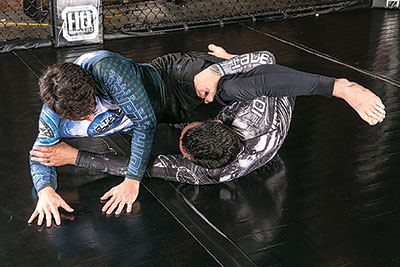 4. Once Calvin's lost that base, Eddie can shrug Calvin's leg up and onto his shoulder.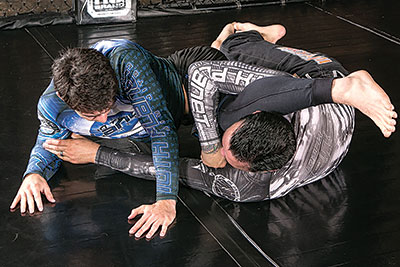 5. As soon as Eddie has the leg up on his shoulder, he brings his hands and arms together and bears down above Calvin's knee and clinches it tightly against his body. At this point, Calvin is in the Electric Chair.