Jean-Jacques Machado Peruvian Collar Choke
4. Bring your right thigh tight against your right arm and the back of his head.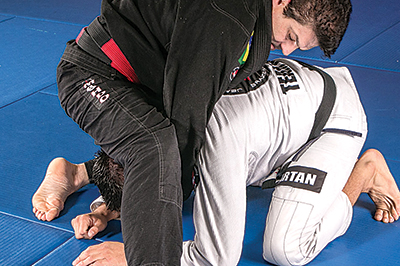 5. Posture up while pulling on your grip of the lapel to finish the choke. The pressure on the back of his head makes this choke happen, so don't let it loosen up.