Women's Jiu-Jitsu Blowing Up Down Under!
On the weekend of January 31st and February 1st, an epic event for women in the sport of Brazilian jiu-jitsu took place at DMMA academy in Melbourne Australia. The organization Australian Girls In Gi founded by brown belt Jess Fraser held the 3rd annual camp and it was the largest all female BJJ event in the world. Over 120 women participated from throughout Australia and New Zealand. Women from all academies, all affiliations and all ages and all levels traveled far and while to participate.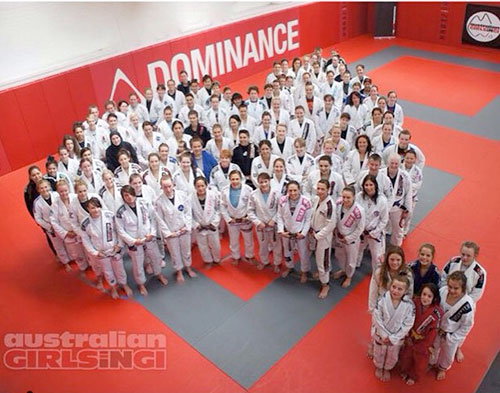 Jess Fraser hosted, organized and shared her knowledge along side Sophia McDermott Drysdale who was invited to teach the camp again this year – having taught it the previous year in 2014. Sophia is Australia's first female black belt, black belt Pan Am Champion, black belt No-Gi World Champion and  black belt Master's World Champion. She had a lot to share with the ladies about techniques and about training in general and dealing with women's issues on the mat.
The camp also focused on a healthy lifestyle with a nutrition expert giving a seminar and a psychology session about how to improve our capacity to learn was given by the highly accomplished Tra-ill Dowie who is a psychologist and a martial artist.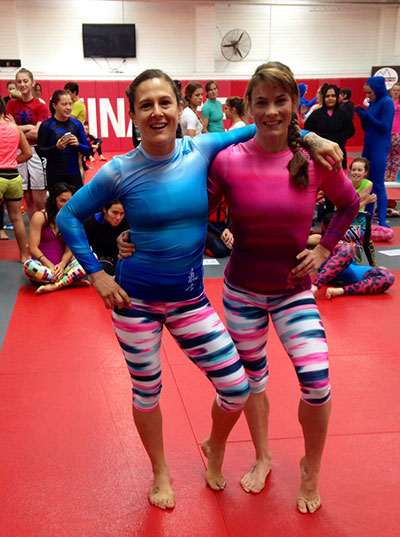 On the whole the camp was a complete success where so much knowledge was shared and friendships were made. The women's community in Australia is getting stronger and stronger and as a result more Australian women are sticking at jiu-jitsu and rising up the ranks. It is fabulous to see the sport growing on a global level.
For more information on future camps check out www.drysdalejiujitsu.com
Opening Photography by Fiona Gumboots.