Lasso Guard with Samir Chantre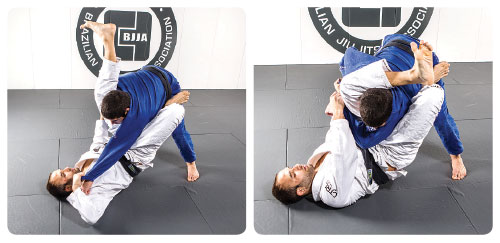 6. Samir uses his right hand to grab his shin.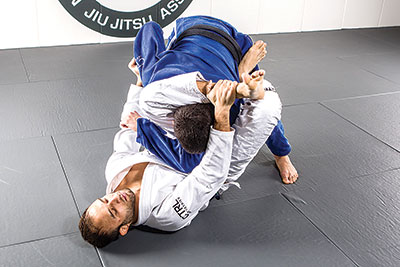 7. Keeping the leg heavy and using the grip of his shin, Samir brings his right leg over to close up the triangle.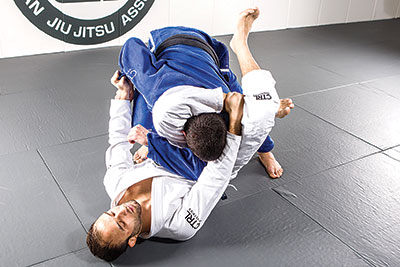 8. Samir finishes by squeezing his legs together and pointing his right toes away to help with the finish.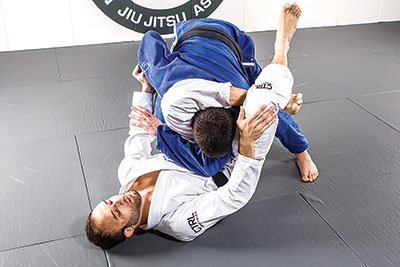 Key Points
• In step 1 the goal is to be sneaky, don't telegraph what's coming, work on moving that foot without moving your leg.
• Hanging the leg over the back of the neck and being heavy is the most important key of this technique. If the leg is too low, down the back, then his opponent can posture up and he'll lose the triangle.