Roberts Professional Journey
Robert Zeps is a low-key understated individual who's managed to put himself in to the position he is today to be able to give back to the jiu-jitsu community and other philanthropic endeavors. Coming out of a London school with a Physics degree he went to work for a consulting firm in the financial services industry. This took Robert around the world and to the United States where 16 years ago he met his wife who was from San Diego, where they now reside. Through his career Robert got involved in tech stocks when they were hot and was fortunate enough to get out before the bubble burst. He also had  some luck/foresight in real estate development. This ability means that Studio 540 is able to operate despite losing money month to month. Robert hopes that his hobby will break even in the near future.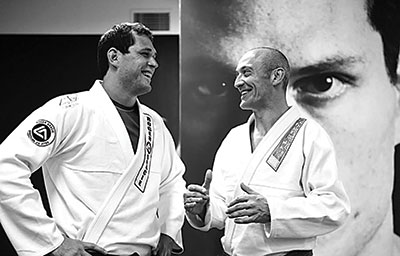 The Man Behind Metamoris
A few years ago Robert was approached by Ralek Gracie to be the chief investor behind Ralek's vision for competitive jiu-jitsu. Robert liked the prospect of what Ralek wanted to create and funded the first two events. By Metamoris 3, with Royler and Eddie, the event was quite successful. Since then events 4 and 5 have been profitable but there's still the challenge of wanting to pay the athletes enough so that they are truly able to be "professional" while wrestling with those in the general public that would rather wait a day or two to watch pirated replays rather than pay the fee to watch the event live. Robert admits that if the pay-per-view numbers aren't sufficient that it would no longer be a viable venture to run. If you've ever been to a Metamoris event you'd be amazed at the attention to detail and spectacle Metamoris has become. Robert and I joked that you know when you've arrived when someone's willing to take out a bet on the outcome. Many on-line sports books offer odds on Metamoris cards nowadays.
Today Metamoris has become much like the UFC was in its infancy, a collection of different styles put together to see which reigns supreme. Examples of this can be seen with Dean Lister against Josh Barrnet and most recently Sakurabu against Renzo Gracie. It's also becoming a great platform for UFC fighters, past and present. who wouldn't love to see today's champions grapple with BJ Penn at some point?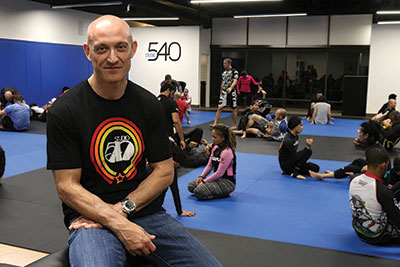 Amenities
You would be very hard pressed to find a jiu-jitsu studio anywhere in the world as nice as Studio 540. Every detail is first class high-quality Zebra mats to the locker rooms and showers. An emergency defibrillator is standing buy in case of an emergency and laundry service is even available.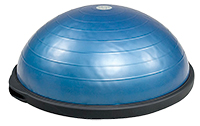 [row][double_paragraph]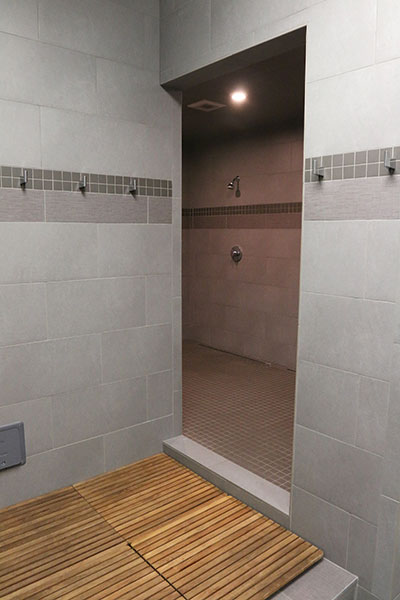 [/double_paragraph][double_paragraph]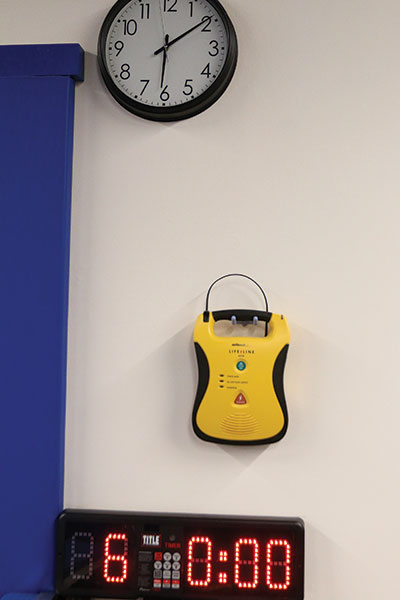 [/double_paragraph] [/row]
No Politics
It's nice to see the apolitical side of jiu-jitsu growing. When this magazine was born I was really unaware of the politics of jiu-jitsu. It didn't take very long before I was fully aware of how deep politics ran. People like Robert are playing a large part in helping to spread the gospel of jiu-jitsu without the politics. More and more people are putting Studio 540 on their bucket list of academies to visit; I suggest you do as well. Whether it's to attend a seminar from a jiu-jitsu luminary, or simply to visit and receive world-class training from Joel Tudor and his staff. Studio 540 is definitely on the jiu-jitsu map for good.